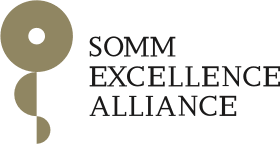 The Alliance of Severo Ochoa centers and María de Maeztu units (SOMMa) expressed its concern about the decrease of funding in RDI and some administrative problems that constrain Spanish science in an event recently held in Madrid. The alliance presented the "SOMMa Report: Actions necessary to safeguard the competitiveness of science" to all parliamentary groups to address such administrative problems as soon as possible.
Now, for the first time, business organizations and associations linked to RDI in Spain have showed their support for Spanish research and the initiative promoted by SOMMa. Specifically, SOMMa, employers associations and organizations have highlighted the need to have specific and appropriate regulations within the framework of European regulations that safeguard the competitiveness of the sector, as happens in other countries. Moreover, they insist on the need to establish science as a priority and promote innovation so that knowledge is transformed into a benefit for society.
SOMMa has the support of the most relevant organizations and employers associations in different RDI fields in Spain: ASEBIO, representing the biotechnology sector; AMETIC, for the digital technological industry; TEDAE, representing aerospace sector; as well as the Cotec Foundation for Innovation, which promotes innovation as a driving force for economic and social development, and the Confederation of Societies Scientists from Spain (COSCE). SOMMa also has the support of the pharmaceutical and chemical sectors trought FarmaIndustria and FEIQUE. In the same way, the Network of Clinical, Sanitary and Hospital Research Management Entities (REGIC) has given its support. All these groups, together with the centers and units of SOMMa, represent about 6,800 companies, societies, research centers and units that employ more than 500,000 people and represents 10.53% of GDP in Spain.
"It is no longer about defending science from the point of view of research centers. Science is the engine of the economy, the business sector is clear and is with us in this call to political parties to opt for research," says Luis Serrano, director of the Center for Genomic Regulation (CRG) and president of SOMMa. "It is urgent that measures be taken to safeguard the competitiveness of science, and by extension, of the Spanish economy. For this, we need to unblock the administrative problems that are currently affecting the R&D entities, and increase the investment in RDI, " he concluded.