General description
Applications are invited for a Postdoctoral Researcher in Chemical Biology/Organic Chemistry to work in protein bioconjugation under the supervision of Professor Marcos García Suero for a period of 12 months funded by ICIQ-Severo Ochoa Strategic Funds 2021. The project will involve the development of new technologies for the selective modification of peptides and proteins at natural aminoacids and applications thereof.
We are looking for a self-motivated, creative and independent individual that fulfills the following requirements:
PhD in Organic Chemistry / Chemical Biology / Biochemistry.
Experience in the development of protein/peptide bioconjugations or related processes.
Experience in synthetic organic chemistry.
Experience in LC-MS and LC-MS/MS.
Good level of English
Valued qualities
Peptide synthesis.
Experiences in SDS or fluorescence gel electrophoresis, tryptic digestion and other proteomic techniques.
Responsibilities
Development of new bioconjugations and applications thereof.
Writing reports, preparation of scientific articles, and presentation of results in group meetings and conferences.
Maintenance of laboratory equipment (LC-MS)
Complete documentation of research results.
The candidate must submit a cover letter highlighting the interest in the position and in the Suero research group, a full CV including a research summary highlighting the most significant results, and include the names and emails of at least two referees that might be willing to write down a recommendation letter.
This position will be funded by the State Research Agency/Spanish Ministry of Science and Innovation through the "Severo Ochoa" Centres of Excellence Program 2019 (CEX2019-000925-S, 2020-2023, MICIN/AEI/ /10.13039/501100011033).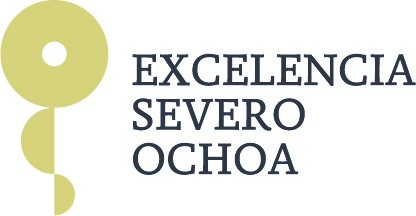 ICIQ is committed to performing excellent research at the frontier of knowledge in the broad area of chemistry (Catalysis, Artificial Photosynthesis, Activation of Small Molecules, Photovoltaics, Functional Molecular Assemblies and Chemical Biology, from either theoretical or experimental perspectives). The institute also aims at training the future generation of scientists by offering high-quality educational programmes to master, PhD students and postdoctoral researchers (Full details on http://www.iciq.org/).
Our mission is to lead, from the vantage point of molecular science, cross-strategies for solving major social and economic challenges, such as climate change and sustainable supply of energetic and raw materials, thereby contributing to the establishment of a knowledge-based economy and improving citizens' quality of life in our influence area.