ICIQ aims at increasing its international visibility and at positioning itself as an international centre of reference within the chemical sciences. We think that our strategy based on seeking international collaborations and projects are the best way to increase the quality of our research and to ensure European/international funding. To this end, ICIQ is focused on increasing the number of International collaborations, increasing its participation in European (and international) projects and increasing our presence in lobbying groups, European platforms and networks.
ERC Advanced Grants
NANOSONWINGS
A New Vision on Nanocatalysts
CATGOLD
Advancing Gold Catalysis
ERC Starting Grants
CHEMCOMP
Building-up Chemical Complexity into Multifunctional Molecule-based Hybrid Materials
Catalysis design from first principles for a sustainable chemical industry
FUNCBONDS
Chasing a Fundamental Challenge in Catalysis: A Combined Cleavage of Molecules
ORGA-NAUT
Chemical Reactivity with Organocatalysis
PolyDot
Control of the Electronic Properties of Hybrid-Quantum Dot/Polymer-Materials for Energy Production
ERC Proof of Concept
PLAT_ACE
A new platform technology for the on-demand access to large acenes
U-SPEC
A novel platform for user-friendly spectroscopy at very low temperatures and under strong magnetic fields
HYDRER
A Solar-Powered Hydrolyzer
OLE-DIOX
Catalytic reductive carboxylation of unactivated olefins with carbon dioxide
LABEL-DIOX
Late-stage catalytic carboxylation techniques wiht labelled carbon dioxide: new opportunities for radiolabelling
2-NanoSi
Ratiometric FRET Based Nanosensors for Trypsin Related Human Recessive Diseases
MEMCARB
Separation membranes for carbon dioxide removal from gas streams
Light-COAT
Visible Light-Activated Photoinitiators for Applications in Domestic Coatings
ERC Consolidator Grant
CATA-LUX
Light-Driven Asymmetric Organocatalysis
GREENLIGHT_REDCAT
Towards a Greener Reduction Chemistry by Using Cobalt Coordination Complexes as Catalysts and Light-driven Water Reduction as a Source of Reductive Equivalents
Marie Sklodowska Curie Actions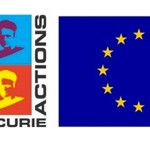 European Collaborative Projects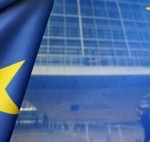 "Pilot plant production of controlled doped nanoporous carbonaceous materials for energy and catalysis applications"
SusPhos
A European Training Network for Sustainable Phosphorus Chemistry
Advanced Designed and Industrialization of Organic Sensitizers without Ruthenium for Dye Sensitized Solar Cells
An Artificial Leaf: a photo-electro-catalytic cell from earth-abundant materials for sustainable solar production of CO2-based chemicals and fuels
AtMol
Atomic Scale and Single Molecule Logic Gate Technologies
COFUND BIST POSTDOCTORAL FELLOWSHIP PROGRAMME
COFUND BIST PREDOCTORAL PROGRAMME
PICO-INSIDE
Computing Inside a Single Molecule Using Atomic Scale Technologies
ORGAPVNET
Coordination Action towards Stable and Low-Cost Organic Solar Cell Technologies and their Application
Critical Raw materials Elimination by a top-down Approach To hydrogen and Electricity generation
ROBUST DSC
Efficient and Robust Dye Sensitized Solar Cells and Modules
Electrochemical Conversion of Renewable Electricity into Fuels and Chemicals
Enabling Technologies and Drug Discovery: Continuous Flow Processes to Discover Novel Antiviral Inhibitors
Entrepreneuring Dynamic Self-Organized Interfaces in Photocatalysis: A multidisciplinary Training Network Converting Light into Products
European School on Artificial Leaf: Electrodes Devices
SOLAR H2
European Solar Fuel Initiative – Renewable Hydrogen from Sun and Water
Mag(net)icFun
Functionalized Magnetic Nanoparticles and their Application in Chemistry and Biomedicine
HETEROMOLMAT
Nanocrystalline Heterosupermolecular Materials for Optoelectronic Applications
Network of Functional Molecular Containers with Controlled Switchable Abilities
ACSEPT
Recycling by Separation and Transmutation
Solar Energy for a Circular Economy
Tecnologías Químicas para la Valorización de Residuos Industriales en los Pirineos
Unraveling and Optimizing Oxygen-Oxygen Bond Formation Pathways Promoted by Highly Preorganized Binuclear Binuclear Transition Metal Complexes
National projects
Research Group Kleij
Nanocristales semiconductores y moléculas orgánicas de bajo peso molecular para dispositivos que convierten luz solar en energía
11th International conference on calixarenes
COMPLEXREACT
Abordando Actividad Compleja desde la Química Computacional
Activacion catalitica de hidrógeno bioinspirada en la hidrogenasa de arqueas metanogénicas
SMACT
Activación de moléculas pequeñas: Diseño y desarrollo de reacciones sostenibles basadas en conocimiento fundamental
Activation of Small, Carbon-Based inert Molecules
Advancing new modes of CO2 activation in organic chemistry
COBIST
Alternatives to Traditional Cross-Coupling Reactions to promote C-C Bond Formation: Investigation of Bimetallic Systems and Cobalt Catalysis
Aproximaciones modular covalente y modular supramolecular a la catálisis asimétrica para transformaciones de interés
Aproximaciones modulares, covalente y supramolecular, a la catálisis asimétrica
Artificial ligands for protein surfaces and cellular uptake
Avances en nuevos métodos para la formación directa de los enlaces carbono-carbono, carbono-nitrógeno y más allá
Bite Angle Effects in Homogeneous Catalysis
CAT-DIOX
Carboxilación de materia orgánica con dióxido de carbono catalizada por metales de transición
Catàlisi Redox
Catálisis homogénea computacional: Fotones, dioxigeno, dióxido de carbono
Catálisis homogénea y procesos dinámicos mediante subunidades de guanidinio y cavidades auto-ensambladas por metales y enlaces de hidrógeno
Catálisis innovadora
Catálisis por oro: nuevas reacciones y síntesis
Catálisis redox y sus aplicaciones e implicaciones: un enfoque multidisciplinar
Catalizadores de oxidación de agua conteniendo ligandos redox no-inocentes: hacia los combustibles solares
GOLDENCAT
Catalizadores electrofílicos avanzados para la síntesis de sistemas complejos
MC4WS
Catalizadores moleculares para la descomposición del agua por medio de la luz solar
Catalizadores para fotosíntesi artificial
CATINERT
Catalytic activation of inert chemical bonds
Cavidades moleculares para catálisis, separación de fullerenos y procesos de transferencia electrónica
Complejos metálicos polinucleares con oligopéptidos: modelos inorgánicos del centro activo en el fotosistema II (CTQ2008-03197)
Conferencia SUPRACAT
CALIXCONTAINERS
Contenedores moleculares y supramoleculares basados en calix[4]pirroles aril-extendidos y super aril-extendidos: estudios fundamentales y aplicaciones
Continuous Catalytic Conversion of Carbon Dioxide to Chemical Energy Carriers
CATCHEMPRO
Contributions to Catalysis towards Sustainable Chemical Production
Conversión catalítica de CO2 sobre condiciones suaves utilizando complejos de tipo metallosalen
CONVERSION CATALITICA DE CO2 SOBRE CONDICIONES SUAVES UTILIZANDO COMPLEJOS DE TIPO METALLOSALEN
Conversión catalítica heterogénea de CO2 a productos químicos y combustibles mediante termo-electro- y foto-activación
De complejos monometálicos a Clusters polinucleares y superficies: Aplicaciones en catálisis y nanociencia)
Derivats del producte natural (-)-Englerina A com a agents anticancer
DESAROLLA DE NUEVAS METODOLOGIAS EFICIENTES PARA LA SINTESIS DE BIO-CARBONATOS
Desarrollo y aplicación de nuevos procesos de animación catalíticos
Desarrollo de nuevas reacciones de oxidación de hidrocarburos basadas en catalizadores de yodo en alto estado de oxidación
FLOW4HEALTH
Desarrollo de Procesos en Flujo Continuo para la Indústria Químico Farmacéutica
Desarrollo de Sistemas Catalíticos y Metodologías Para la Inserción del Dióxido de Carbono en Síntesis Química
Developing new organocatalytic approaches to chemical synthesis using novel reactivity concepts
PHOTO-RX
Development of an industrializable MVP for versatile parallel photoreactors
Development of new photochemical organocatalytic processes driven by visible light.
DEFACTOOLS
Diseño de herramientas catalíticas enantioselectivas: aplicación a la preparación de moléculas bioactivas y a la valorización de materias primas derivadas del petróleo.
Diseño de nuevos modelos de metaloenzimas derivados de porfirinas
HalOx
Diseño de sistemas de oxidación basados en haluros para la formación de enlaces C-N
Ensamblajes moleculares funcionales. Investigación básica y simples aplicaciones
Estudio de vibraciones de baja frecuencia críticas en reacciopnes catalíticas heterogéneas
Estudios de moléculas óptica y electroquímicamente activas y su aplicación en dispositivos fotovoltaicos y electroluminiscentes moleculares
Estudios y aplicaciones de contenedores moleculares con estructura covalente y autoensamblada
Europa Investigación
Flow2Biotics
Flow-Chemistry to discover Novel antibiotics against multi-drug resitant bacteria
FPI MINECO – Adiran De Aguirre
FPI MINECO – José Ramón Romero
FPI MINECO – Rodrigo García-Muelas
FPI MINECO – Víctor Fernández
FPU MECD – Luis Escobar
Galan Mascaros Research Group
Gold Catalysts as Artificial Cyclases: New designs, Methods, and Total Synthesis.
CATINERT
Grup d'Activació Catalítica d'Enllaços Inerts
RED-CAT
Grup de Catàlisi Redox
RED-CAT
Grup de Catàlisis Redox
SGR
Grup de recerca en materias i dispositius optoelectrònics
SICAM
Grup de Recerca en Sistemes Catalítics Modulars
Grup de recerca en sistemes catalítics modulars (SICAM)
Grup de Recerca en Sistemes Catalítics Modulars (SICAM)
Grup de Treball FOLAEP
HOPE
Hybrid optoelectronic and photovoltaic devices for renewable energy
ICIQ Starting Career Programme
ICIQ Starting Career Programme
ICIQ-SCP
ICIQ Starting Career Programme
ICIQ-SCP
ICIQ Starting Career Programme
Interpretación molecular de los mecanismos de la catálisis homogénea: acoplamiento cruzado y activación C-H
Laboratori de materials i dispositius optoelectronics
Ligandos modulares para la catálisis enantioselectiva: diseño, síntesis y evaluación
Ligandos y catalizadores soportados: hacia el desarrollo de materiales inteligentes con comportamiento similar a enzimas
Light-driven Enantioselective Organocatalytic Reactions
Lloret-Fillol Research Group
Materials i Dispositus Optoelectrònics
Mecanismos de reacción para catalisis en fases homogéneas
Melchiorre group
Melchiorre Group
Juan de la Cierva
MINECO Juan de la Cierva Fellowship – Manuel Ortuño
MINECO Juan de la Cierva Fellowship – Marçal Capdevila
MINECO Postdoctoral Fellowship – Neyvis Almora-Barrios
Modelatge computacional de la catàlisi heterogènia
SGR
Modelatge computacional de la catàlisi homogènia
Modelatge computacional de la catàlisi homogènia
Modelatge Computacional de la Catàlisi homogènia
Modelatge computacional de la catàlisi homogenia i heterogènia
Modelización atomística de reacciones complejas en catálisis homogénea hacia: Procesos más verdes
Modelización computacional de compuestos de interés en nanociencia y catálisis: nucleación, confinamiento y reactividad
Modelización molecular de compuestos con metales de transición: aplicación a la catálisis y a compuestos de alta nuclearidad
Modelización multiescalar en catalysis heterogénea: de la síntesis a la actividad
Modularity and Distal Regulation in Catalytic Systems as Strategies for Efficient Stereoselective Syntheses. Application to the synthesis of Compounds with Biological Interest
MORECAT: Grup de Recerca en MOdulació i REgulació a CATàlisi
Muñiz's group
MONATRAC
Nanocápsulas de óxidos metálicos y complejos de metales de transición: Abordando los retos de la sociedad desde la nanociencia molecular y la catálisis
CARBYNE
New Carbon Reactivity Rules
NewBonds
New synthetic methods for the catalytic functionalization of inert bonds
NICK-BOND
Nickel-catalyzed bond-forming reactions with native functional groups
PESSEV
Novel (photo)electrochemical strategies for the transformation of renewable energy sources into sustainable energy vectors
Nuevas estrategias asimétricas organocatalíticas en cadena: un camino directo hacia la complejidad estereoquímica y estructural
Nuevas metodologías sintéticas para la funcionalización catalítica de enlaces C-H
CHIRALCREATOR
Nuevos conceptos para la activación asimétrica de pequeñas moléculas a través de catálisis fotoredox y metálica
Nuevos Dispositivos fotovoltáicos basados en materiales Moleculares: Conceptos y Tecnologías de Fabricación- FOTOMOL
Nuevos materiales catalíticos para procesos batch y flujo continuo
Nuevos métodos para la activación organometálica electrófila de moléculas orgánicas
Nuevos métodos y catalizadores para la activación electrófila de moléculas orgánicas
Oxidación catalítica del agua: nuevos catalizadores homogeneous, heterogeneous y bio-miméticos de química de coordinación
Oxidación de hidrocarburos mediante catálisis con yodo en presencia de luz visible
Photo-Organocatalysis In Asymmetric Synthesis
Photo-organocatalytic reactions drive by visible light
PHOTORGANO CAT
Photochemical Enantioselective Organic Catalysis: Making Biologically Relevant Chiral Molecules with Light
Polymer Supported Lanthanide-Binolate-Based Catalysis
Foto Transfer
Procesos de Transferencia de carga en dispositivos fotovoltaicos híbridos: Nanocristal semiconductor/melécula orgánica semiconductora
Producción sostenible de hidrogeno a partir de agua y luz por la vía molecular
Química Organometàl.lica en Síntesi Orgànica
Química organometàl.lica en síntesi orgànica
Química organometàl·lica en síntesi orgánica
Química supramolecular interdisciplinar
Química supramolecular interdisciplinar
Reacciones complejas en catálisis heterogénea analizadas por métodos a primeros principios
Reacciones de fluoración y trifluorometilación de haloarenos catalizadas por metales
Receptores y sensores sínteticos para la detección supramolecular de moléculas de bajo peso molecular relacionadas con la salud
RESOL
Reducciones Químicas Mediadas por la Luz. De Combustibles a Compuestos Solares
Simulaciones teóricas en catálisis heterogénea: bases para una industria circular
SIMATEC
Simulations of Materials with applications in Energy and Catalysis
Síntesis de amoníaco en condiciones suaves inducida por luz
RE-CYCLE-IT
Sintesis Estereo y Enantioselectiva para la Valorización de Heterociclos Funcionales
Síntesis no-covalente de ensamblajes multimoleculares con estructura definida y dimensiones nanométricas. Aplicaciones de las estructuras supramoleculares como dispositivos y materiales funcionales
Síntesis orgánica con plantillas obtenidas a partir de ligandos Salen: nuevas estrategias hacia la cooperatividad multimetálica en la catálisis homogénea
ROBOCAT
Sistemas Catalíticos inmovilizados robustos para la producción sostenible de productos químicos de alto valor añadido
CATCH3D
Sistemas de flujo continuo inteligente utilizando catalizadores impresos en 3D
SMACT
Small molecules activation: From climate change responsible to sustainable and renewable feedstock
AMECS
Soluciones desde la Química de Coordinación para el Desafío Energético: Materiales Avanzados para Transformación y Almacenamiento de Energía
PLASTICTURNOVER
Strategies for the Catalytic Transformation of Plastic Waste Into Valuable Building Blocks
Synthesis, structure and reactivity of redox catalysts based on transition metal complexes
T-HeCat
Theoretical Heterogeneous Catalysis Group
FOTOCAT-DIOX
Towards an artificial CO2 fixation into organic matter
Carbon MonoPoly
Training Network in Innovative CO2 Transformations and Valorization Route
SETSTAT
Transferencia monoelectrónica y tratamientos estadísticos en catálisis homogénea computacional
Una visión molecular de la química organometálica y su aplicación en catálisis
SLOWVIB
Understanding low frequency vibrations critical in heterogeneous catalytic reactions
Urakawa research group
Urakawa Research Group
Vinylogous Organo-Cascade Catalysis: Control of Remote Stereochemistry in Complex Molecules
Other projects
Desenvolupament d'una Cel·la prototip de fotosíntesi artificial per a la generació de combustible solar
Discovery of New Catalysts for the Synthesis of Bio-Renewable Polymers and Heterocyclic Structures Incorporating CO2 as a Synthon
Fundació "la Caixa" / EU – Marie Skłodowska-Curie
ICIQ Starting Career Programme
ICIQ-SCP
ICIQ Starting Career Programme
Metal-catalyzed reductive cleavage of aryl ethers via C-O bond-cleavage
Síntesis de nuevos derivados antimaláricos a través de una nueva reacción de borilación
Towards Valuable Optically Pure Compounds by Hydrogenative Desymmetrization of Achiral or Meso-Compounds using High-Throughput Catalyst Screening Techniques
Visible Light Promoted Enantioselective Addition of α-Amino Radicals to α,β-Unsaturated Carbonyl Compounds