The symposium will gather experts from different fields related to heterogeneous catalysis from Japan and Spain towards holistic understanding of heterogeneous catalysts and processes. The goal of this meeting is to exchange the state-of-the-art knowledge and results obtained by the participating research groups and to strengthen the ties between Japanese and Spanish researchers to accelerate scientific collaborations and breakthroughs.
The symposium consists of Welcome Reception (June 21) and Scientific Program (June 22 and 23). The attendance to the lectures is free of charge and highly welcome. For those who wish to participate in the organized lunch and dinner, please contact Ms. Aurora Càceres (acaceres@iciq.es).
For further information, please download the symposium programme.
Invited Speakers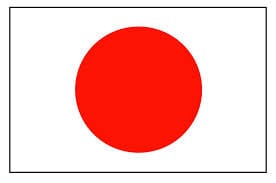 Dr. Miguel Bañares
Institute of Catalysis and Petrochemistry
Dr. Sofía Calero
University Pablo de Olavide
Dr. Antonio de Lucas Consuegra
University of Castilla-La Mancha
Dr. Juan Miguel Feliu Martínez
University of Alicante
Dr. María Verónica Ganduglia Pirovano
Institute of Catalysis and Petrochemistry
Dr. Mario Montes Ramírez
University of the Basque Country
Dr. Fernando Rey
Institute of Chemical Technology (ITQ)
Dr. Hiroshi Kitagawa
Kyoto University
Dr. Hirokazu Kobayashi
Kyoto University
Dr. Michihisa Koyama
Kyushu University
Dr. Syo Matsumura
Kyushu University
Dr. Katsutoshi Nagaoka
Oita University
Dr. Osami Sakata
NIMS
Dr. Osamu Yamamuro
University of Tokyo
Dr. Miho Yamauchi
Kyushu University
Organizers
Michihisa Koyama (Japan)
Núria López (Spain)
Atsushi Urakawa (Spain)