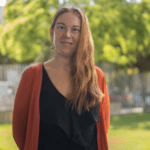 ICIQ group leader Dr. Pérez-Temprano gets tenure
October 3, 2022
Dr. Mónica Pérez-Temprano has been promoted to Senior Group Leader after being evaluated by the institute's Scientific Advisory Board. The group leader joined ICIQ in 2015 through the institute's Starting Career Programme, which supports highly talented young researchers willing to start an independent scientific career. Now, she has tenure at ICIQ. The long-term goal of […]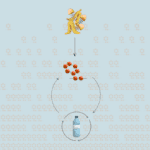 D-CARBONIZE project: a new era for sustainable polymers
September 27, 2022
The project D-CARBONIZE is a joint doctorate network that aims at using circular chemistry approaches to design and build recyclable bioplastics using biomass as a starting material Global excessive disposal of plastic waste is creating serious problems leading to microplastics accumulating in our ecosystems and plastic patches growing in the oceans. To overcome these adverse […]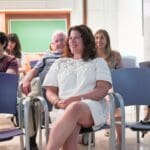 2nd edition of ICIQ Alumni Day!
September 21, 2022
Institute of Chemical Research of Catalonia has developed ICIQ Alumni Program with the aim of being in touch and keep learning with other former ICIQers. Today we have celebrated the 2nd edition of the ICIQ Alumni Day at ICIQ's Auditorium Prof. Dr. Kilian Muñiz. The objective of this event is to strengthen ties among the […]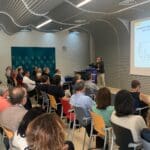 ICIQ hosts CERCA 2022
September 20, 2022
Internationally renowned scientists such as Prof. Avelino Corma and directors of the CERCA centers participate in the annual meeting to define the strategic research projects of Catalonia The CERCA 2022 Conference took place this morning at the Institute of Chemical Research of Catalonia (ICIQ), bringing together the directors of the 41 research centers of the Generalitat […]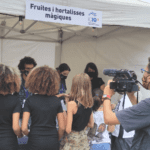 The European Researchers' Night is back in Tarragona to celebrate its fifth edition
September 16, 2022
Under the leitmotiv "Research for change" Tarragona's Corsini square will host the main event of European Researchers' Night on September 30. More than 150 researchers from Rovira i Virgili University and other research institutions participate in this international event for scientific dissemination. The event is coordinated and organized by the Rovira i Virgili University with […]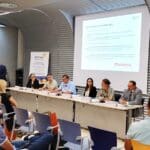 The future of chemistry under debate at ICIQ
September 14, 2022
The Institute of Chemical Research of Catalonia has hosted for the first time a Meeting of the S3Chem Interreg project. Scientists and regional authorities from seven European regions met today to discuss innovation and the future of chemistry. The event, organized by ACCIÓ, the agency for business competitiveness of the Generalitat de Catalunya began with […]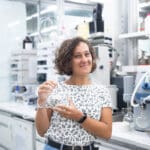 Congratulazione, Dr. Mirabella!
September 13, 2022
Chiara Mirabella, PhD student under the supervision of Prof. Pau Ballester (ICIQ), has defended her PhD thesis entitled "Dynamic Covalent Capsules based on Calix[4]pyrrole Scaffolds" (assigned to the Organic and Analytical Chemistry Department of the Universitat Rovira i Virgili) publicly on September 13th. The members of the evaluation committee were: Prof. Dr. Christopher A. Hunter […]