Flourishing MIT-ICIQ remote internships
February 26, 2021
Research builds bridges between apparently distant concepts, creating new knowledge in the process. In the same way, bringing together scientists from distant institutions reaps benefits for all involved. The group of Prof. Núria López has hosted a student from the Massachusetts Institute of Technology (MIT) for a four-week remote internship through the MIT-Spain Program of […]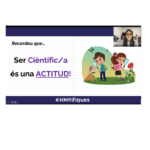 #100tífiques: promoting science among girls
February 11, 2021
For the third consecutive year, ICIQ researchers have participated in the #100tífiques initiative, promoted by the Barcelona Institute of Science and Technology (BIST) and the Catalan Foundation for Research and Innovation (FCRI), in collaboration with the Department of Education. #100tífiques aims to bring the work of female researchers closer to 10- to 13-year-old students and to […]
Dr. San José Orduna receives the 'Josep Castells' award for best PhD thesis
February 11, 2021
The Catalan section of the Spanish Royal Chemical Society (RSEQ) has granted one of the 2020 'Josep Castells' awards to Dr. Jesús San José Orduna for his thesis entitled "Trapping Elusive Cp*CoIII Metallacycles: Implications in C–H Functionalization Processes." Dr. San José Orduna did his PhD in the Pérez-Temprano group and is now working as a postdoctoral researcher in the […]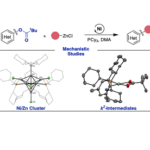 Understanding catalytic couplings: not all synergies are simple
February 8, 2021
Negishi cross-coupling reactions have been widely used to form C-C bonds since the 1970s and are often perceived as the result of two metals (i.e zinc and palladium/nickel) working in synergy. But like all relationships, there is more under the surface than what we first expected. PhD student Craig Day and Dr. Rosie Somerville from […]
Kudos to Dr. Ricardo Molina, ICIQ's newest Doctor!
February 4, 2021
Ricardo Molina, PhD student under the supervision of Prof. Pau Ballester (ICIQ), has defended his PhD thesis entitled "Calix[4]pyrrole Based Receptors for the Recognition of Ion Pairs" (assigned to the Analytical and Organic Chemistry Department of the Universitat Rovira i Virgili) publicly on February 4th. The members of the evaluation committee were: Prof. Juan […]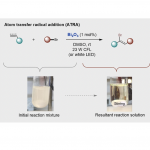 Brightening the future of semiconductor-based photocatalytic processes
February 1, 2021
A collaboration between the Pericàs group with Prof. Timothy Noël and Dr. Paola Riente at the Eindhoven University of Technology (TU/e, The Netherlands), has crystallised in a Nature Communications paper where they provide key insight into the chemical nature of the true photocatalyst involved in the Bi2O3-driven atom-transfer radical addition (ATRA) reaction. Back in 2014, […]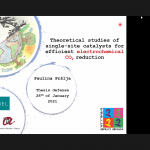 Congratulations, Dr. Pršlja!
January 28, 2021
Paulina Pršlja, PhD student under the supervision of Prof. Núria López (ICIQ), has defended her PhD thesis entitled "Theoretical Studies of Single-Site Catalysts for Efficient Electrochemical CO2 Reduction" (assigned to the Department of the Physical and Inorganic Chemistry of the Universitat Rovira i Virgili) publicly on January 28th. The members of the evaluation committee […]