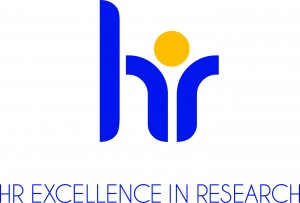 On August 18th, 2017, the Institute of Chemical Research of Catalonia (ICIQ) obtained the 'HR Excellence in Research' logo awarded by the European Commission. This recognition shows the institute's commitment to implement policies and best practices to reach the standards of the European Commission in Human resources. Through the implementation of the principles of the EC's European Charter of Researchers and Code of Conduct the ICIQ will ensure a stimulating and favourable working environment that will help the institute attract the best researchers worldwide.
ICIQ' HRS4R Action Plan
Our Human Resources Strategy for Researchers Action Plan (HRS4R Action Plan) was drawn up by the institute's Social Involvement Committee in a participative and open process involving this Working Group with representatives from all staff and the whole ICIQ employees through a general survey. It enables ICIQ to fulfill its human resources strategic objectives through different actions. The 2020-2023 Action Plan comprises 16 actions related to 4 pillars:
1) Ethical and professional aspects
2) Recruitment
3) Working conditions and Social Security
4) Training
We envision implementing the current HRS4R Action Plan as a means of boosting our researchers' careers and enhancing their future opportunities.
You can download ICIQ's HRS4R Action Plan here

Interim Evaluation

Gender Equality Plan
ICIQ declares its commitment to the establishment and development of policies that integrate equal treatment and opportunities between women and men, without directly or indirectly discriminating on the basis of sex. The institute is also committed to foster and promote measures to establish a real equality of opportunities between women and men as a strategic principle of our Corporate Policy and Human Resources. All of this, in accordance with the definition established by Organic Law 3/2007, of March 22, for effective equality between women and men.
Gender Equality Plan for Women and Men (2019-2023)