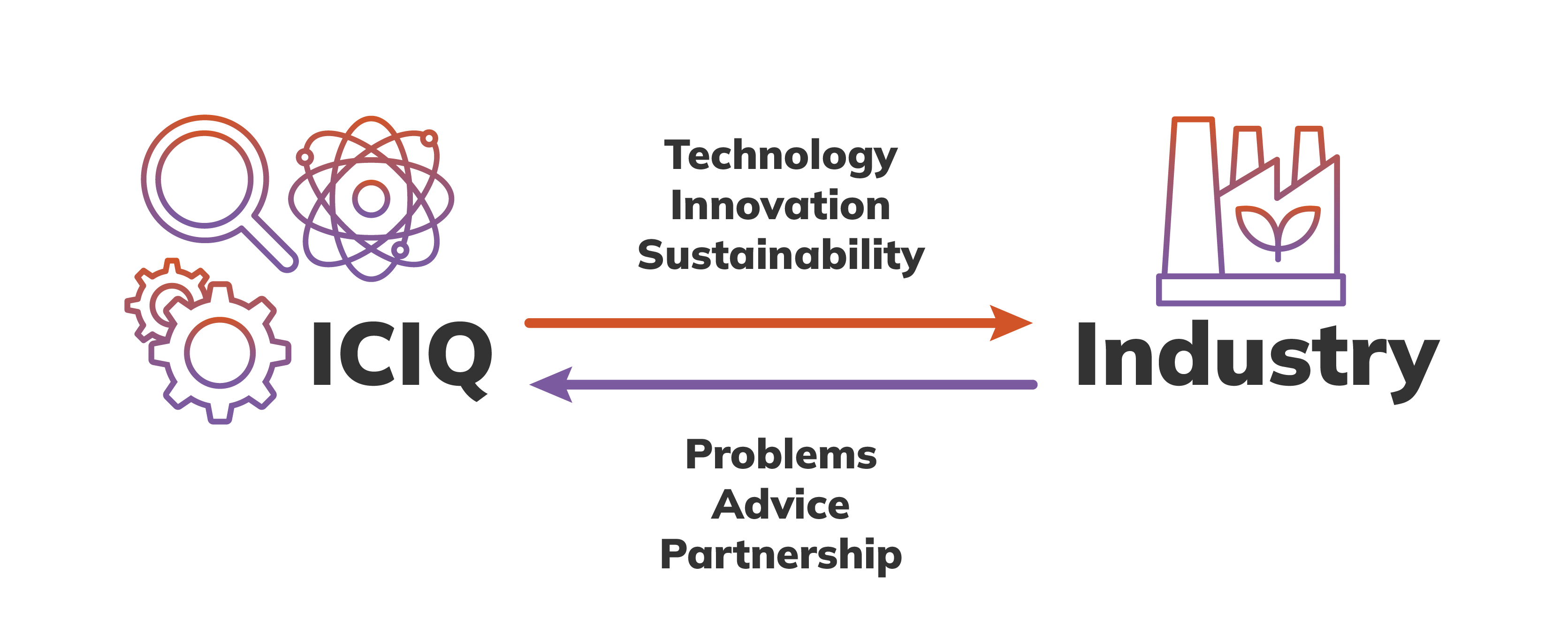 Knowledge and Technology Transfer (KTT) to the chemical, pharmaceutical and energy industrial sectors is at the core of ICIQ's mission. We have developed and set up several strategies to maximize the transfer of knowledge and technology from institute to companies.
Industry Unit valorises industrially relevant inventions from the institute's research to a stage where they can be licensed to a company or a spin-off, and also pursues contract research projects between companies and ICIQ's research groups. Moreover, the unit includes other collaborations with industry offering them fully equipped laboratories with the Joint Unit, or innovation and technology services by three different and specialized units: Csol (technology and innovation unit), Crysforma (pharmaceutical services) and MedChem (drug development services).
In addition, companies also can have access to ICIQ's Core Facilities Area, an extensive range of analytical services.
---
---
For further information about Industry Area, please contact Dr. Sergio Sopeña, Business Development Manager: ssopena@iciq.es.