About the PhD Day
PhD Day is a symposium organized by and for ICIQ and URV students that not only offers the opportunity to present their work, with flash presentation or poster, but also aims at giving them a broader picture of the career options that are awaiting for them after finishing their PhD studies, by hearing first-hand experiences and advices from chemists working in different fields such as industry, academia, editorial, outreach and entrepreneur.
Participants can attend the conference in three different forms:
Poster presentation

5 minutes-flash communication

Only attendance.
There will be prizes for the best flash communication and poster. 
The event will be held at ICIQ's Auditorium Prof. Dr. Kilian Muñiz
Invited Speakers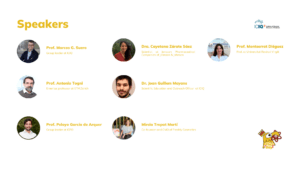 Program
Awards
The Best Flash Presentation and Best Poster Presentation will be recognised with an award, selected by invited speakers.
Program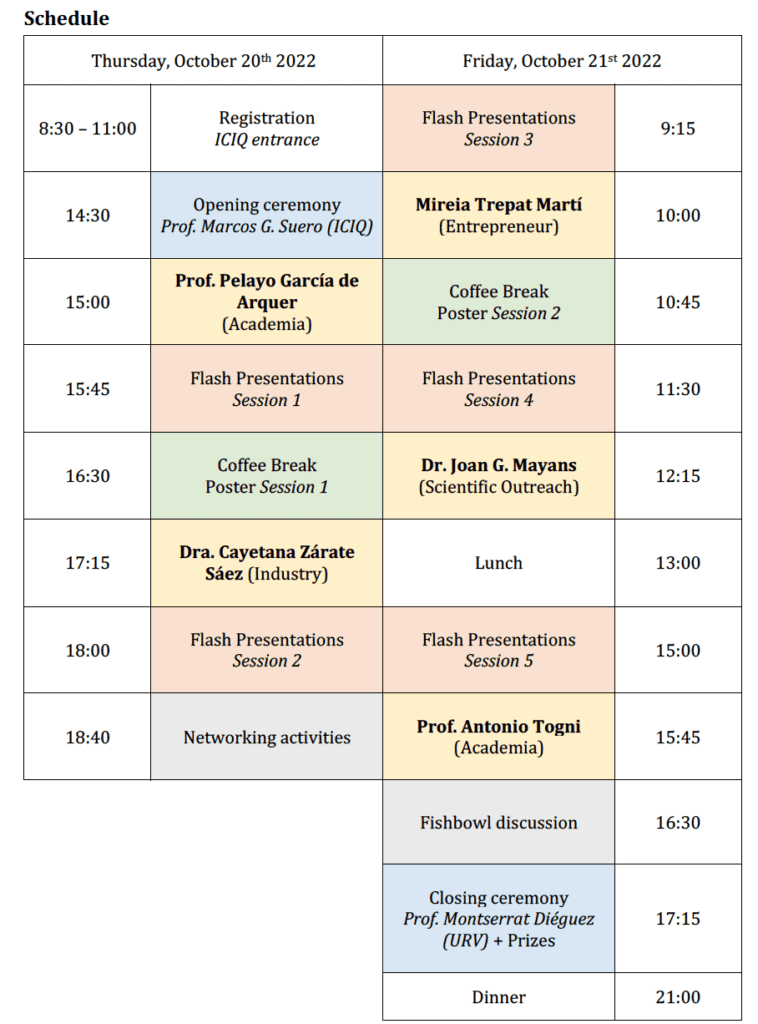 Organizing Committee
Isabel Arranz
Pol de la Cruz
Jordi Faiges
Sara González
Àlex Martí
Tania Medina Gil
Pablo Mora
Carlota Odena
Oriol Salvadó
Neus Sunyer
Contact
Please contact organising committee for further questions ipd@iciq.es