About the PhD Day
The PhD Day is an event made for and by PhD students from the URV and ICIQ. We will have an amazing line-up of recognized speakers that will share their "scientific life story" and provide many different viewpoints on what to do after finishing a PhD. As every year, the PhD students of our institutions will have the opportunity to share their research among their peers. However, everyone is welcome to attend.
Participants can attend the conference in three different forms:
Poster presentation

5 minutes-flash communication

Only attendance.
There will be prizes for the best flash communication and poster. 
Follow us on our X (twitter) profile
Invited Speakers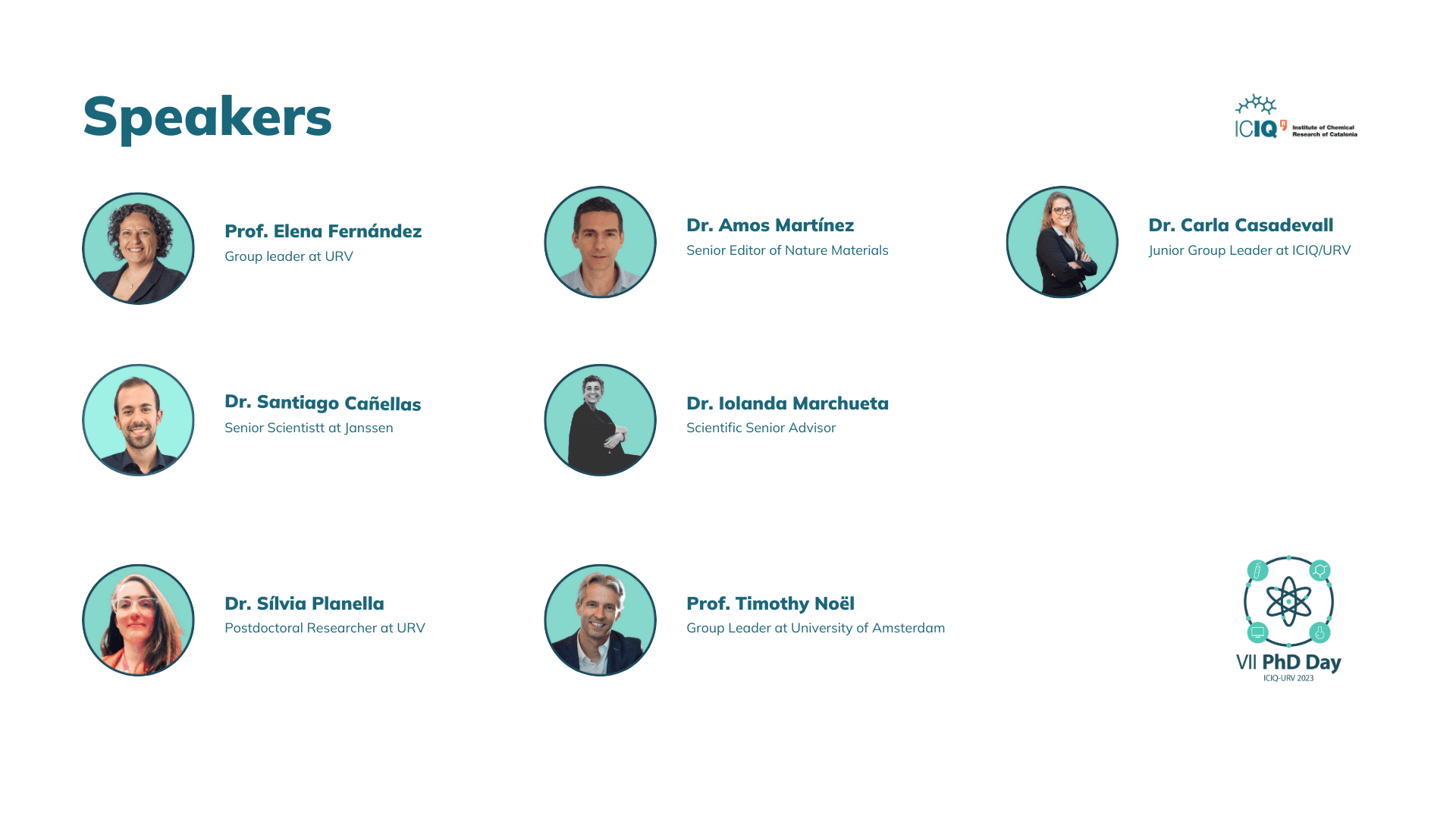 Program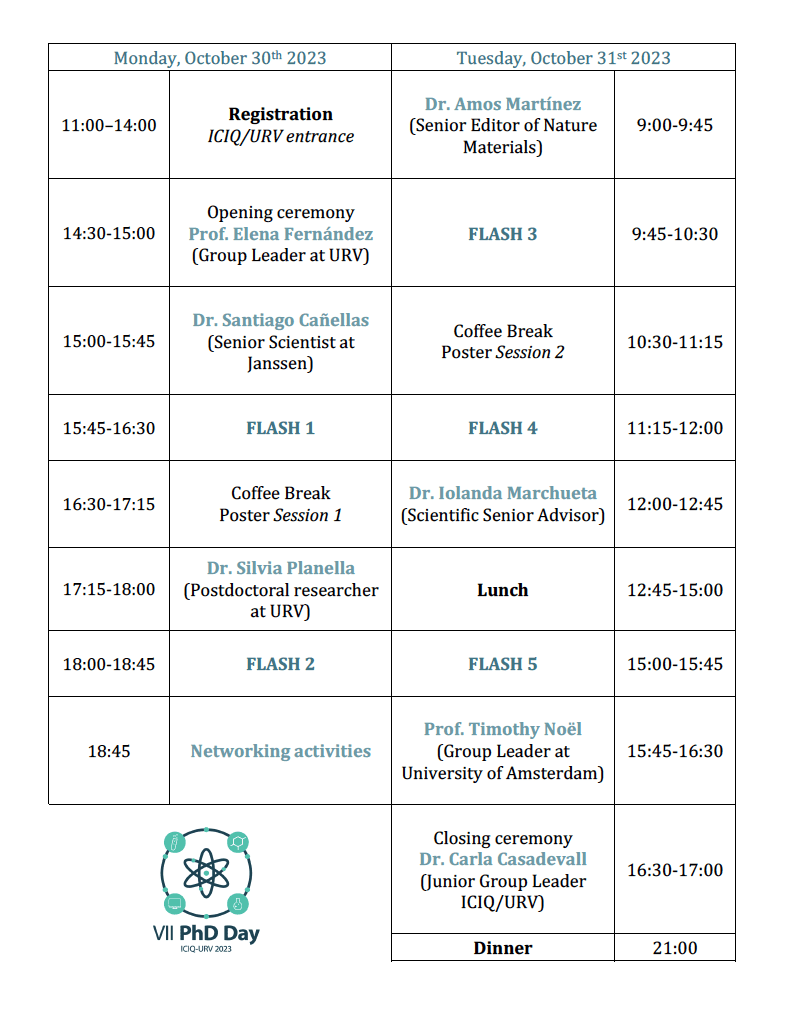 Organizing Committee
Sergio Barranco (sbarranco@iciq.es)
Adrián Brenes (ajbrenes@iciq.es)
Paula Casasús (paula.casasus@urv.cat)
Pol Clivillé (pol.cliville@urv.cat)
Javier Delgado (javier.delgado@urv.cat)
Oscar Gómez (oscar.gomez@fundacio.urv.cat)
Luisa Hallado (lxhallado@iciq.es)
Eric Miró (eric.mirom@estudiants.urv.cat)
Marco Nicaso (mnicaso@iciq.es)
Glòria Rovira (gloria.rovira@urv.cat)