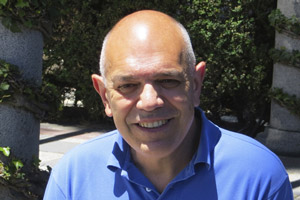 Would you like to know Prof. Echavarren's secret for publishing so many high-quality papers? You'll find the answer to this and to other compelling topics in the Author Profile of Angewandte's latest issue.
Prof. Echavarren has published more than 25 articles in Andgewandte Chemie since 2000. In this same issue you can find his paper:
"Hydroacenes Made Easy by Gold(I) Catalysis"
R. Dorel, P. R. McGonigal, A. M. Echavarren, Angew.
Chem. Int. Ed. 2016, DOI: 10.1002/anie.201604952;
Angew. Chem. 2016, DOI: 10.1002/ange.201604952.