The agreement reflects BASF's commitment to make an annual donation to ICIQ for a period of three consecutive years, from this year until 2014.
The signing of the agreement was held on 2nd March at ICIQ. Both the Vice President and CEO of BASF Española, Erwin Rauhe, and the director of the production centre in Tarragona, Joan Maria Garcia Girona, signed the sponsorship agreement. From ICIQ's side, the document included the signature of the director of the Research Institut, Prof. Miquel A. Pericàs.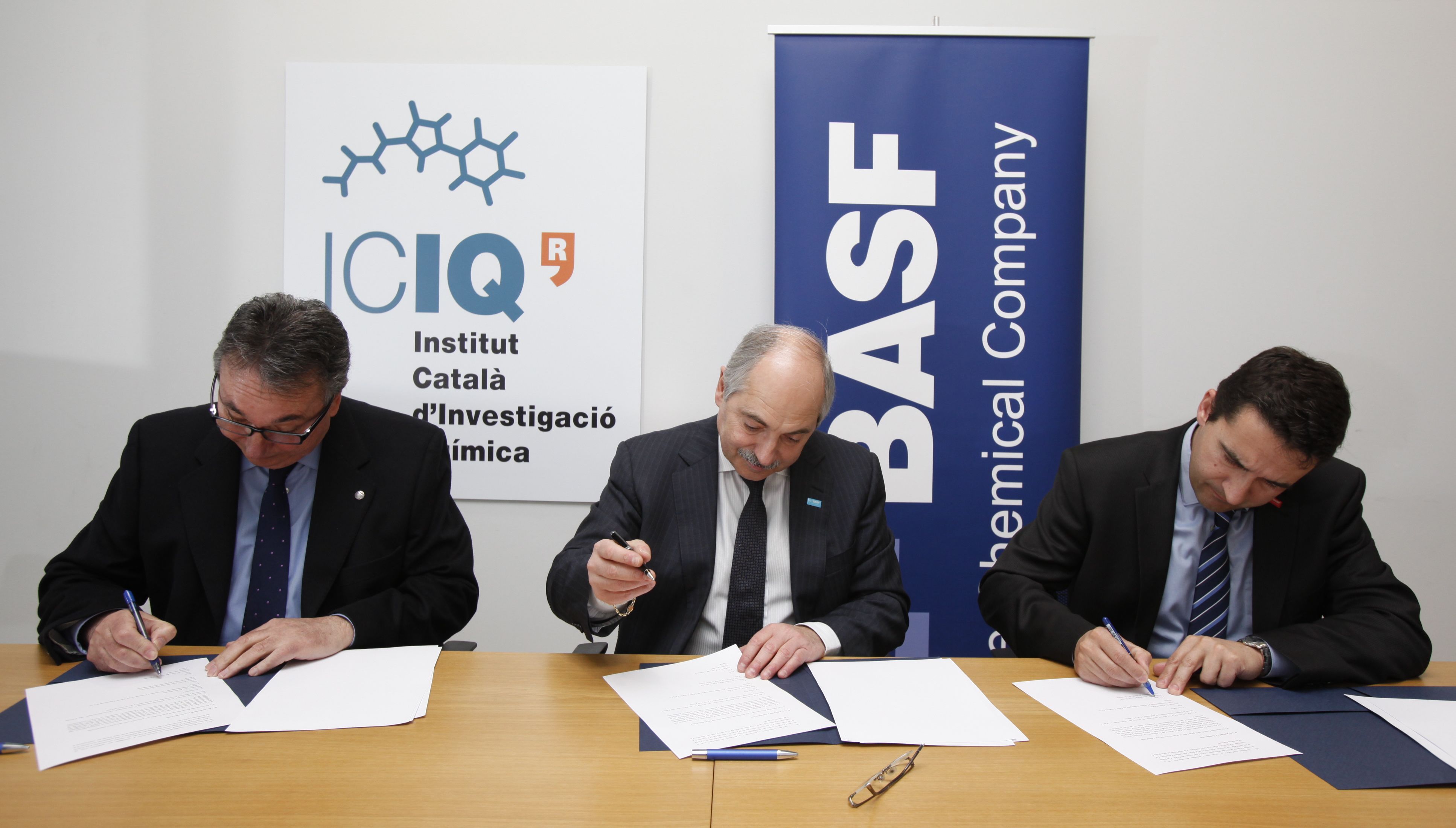 Miquel A. Pericàs, Erwin Rauhe y Joan Maria Garcia Girona signing the agreement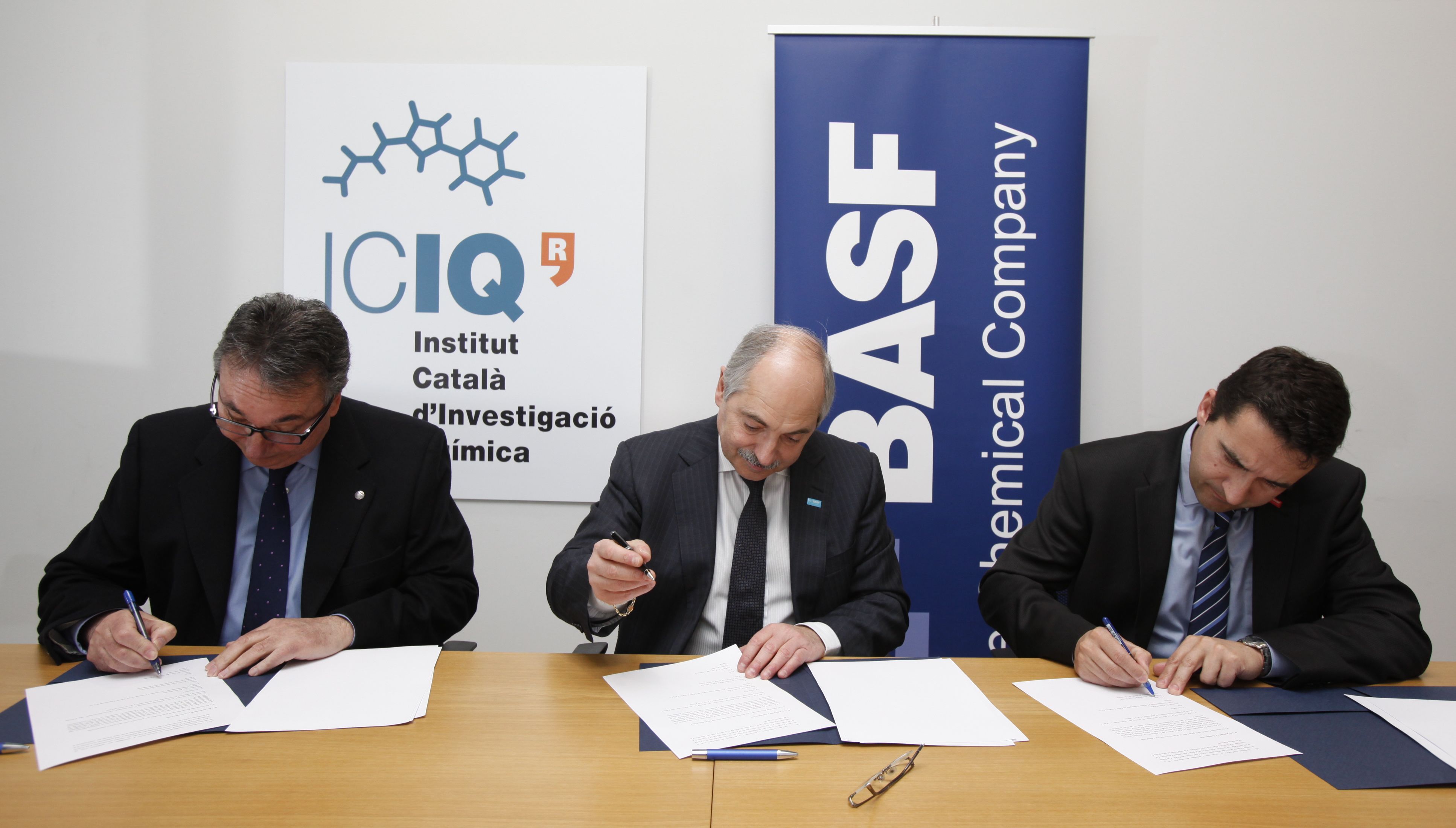 The ICIQ Seminars' Program consists of about 30 scientific seminars per year delivered by national and international out
standing
scientists that work in different areas of chemistry. The first edition of this program was held in 2004 and the programme is open to all researchers of the ICIQ and the scientific community in general.