The second edition of this contest, promoted by LA MIRA in collaboration with Catalunya Ràdio, recognizes the podcast promoted by ICIQ and Tarragona Ràdio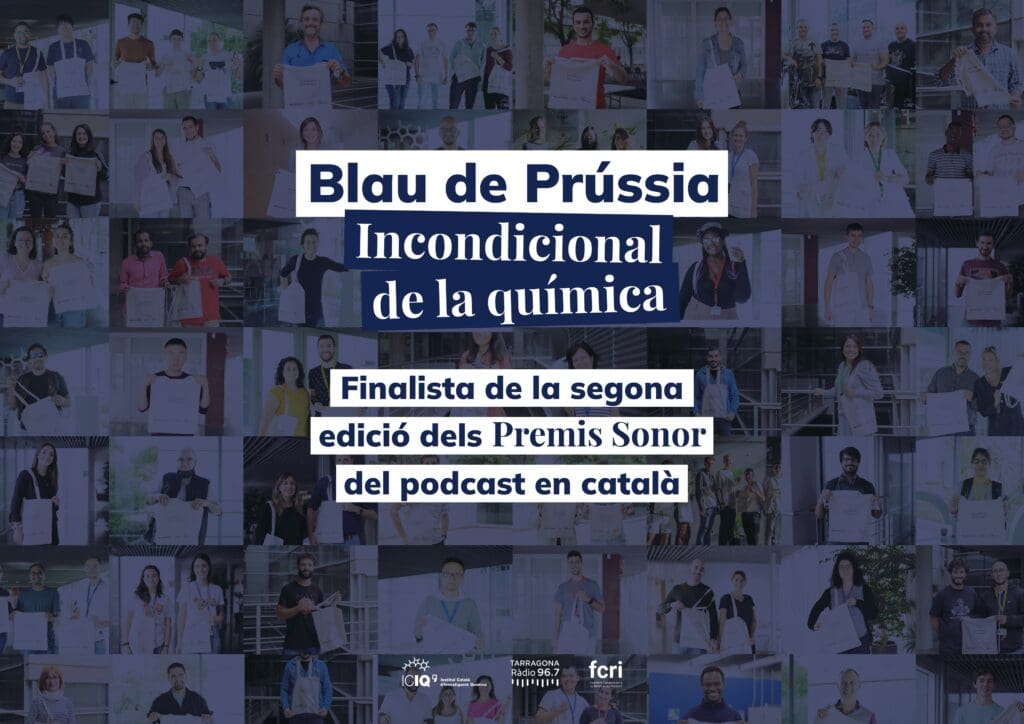 'Blau de Prússia', the podcast co-produced by the Institut Català d'Investigació Química (ICIQ-CERCA) and Tarragona Ràdio, is a finalist in the Premis Sonor 2023.
These days, the organisation of the contest has announced the finalists of the second edition among which is the popular science podcast promoted by ICIQ, which opts for the Best advertising podcast.
More than 28,000 listeners have taken part of the first season, which included more than twenty chapters and highlight topics such as green hydrogen, bioplastics, artificial photosynthesis or medicinal chemistry. This April the first episode of the second season was released with the aim of contributing to the promotion of scientific vocations among the youngest.
'Blau de Prússia' is possible thanks to a multidisciplinary team formed by researchers, technicians and journalists from ICIQ and public radio station, including Laura Hernández and Israel Macho from ICIQ, and Lluís Comes, Toni García and Josep Suñé from the public radio station. The second season is possible thanks to the commitment of ICIQ and public radio station to continue bringing scientific activity closer to society.
The Premis Sonor, organized by LA MIRA in collaboration with Catalunya Ràdio, recognize the best podcasts broadcast during the previous year. More than 200 entries were submitted, from which the jury chose three finalists in each category.
The winners will be announced at the awards gala on May 15th at Spotify Camp Nou.
Congratulations to the whole 'Blau de Prússia' team form making a podcast for chemistry lovers.