Bruna Sánchez, PhD student in the Maseras group, has advanced to the semi-finals of FameLab, a scientific talks competition organised by Fundación Española para la Ciencia y la Tecnología (FECYT) and the British Council.
"A few years ago, I was always nervous when I had to speak in public. But every step I've taken has made me feel more and more comfortable. I learnt a lot from staging my monologues in FameLab. I have improved my writing of monologues and oral expression techniques. So, I'm really excited to have gotten this far and to be able to keep improving!" she says.
FameLab is an international scientific talks competition designed to nurture the communication of science through new ways of engaging with the public. It wants to reach all those working in science in one way or another, to find the new voices of science worldwide.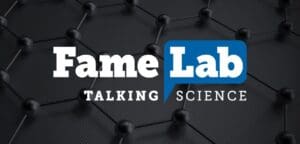 "I think FameLab is a great initiative and a great opportunity to explain what we do in research to a general audience. Research is not just about getting results; being able to communicate them is just as important," says Bruna.
On May 29th and 30th, Bruna will attend a training session at the National Museum of Science and Technology (MUNCYT) headquarters where a jury will choose the eight finalists. The latter will participate on June 26th and 27th in a Masterclass on communication techniques.
The FameLab España 2021 final will be held on September 10th and the winner will represent the country in the international competition that will take place in the Autumn during the Cheltenham Science Festival (United Kingdom).