Last 26th June, the ICIQ's Board of Trustees agreed to award Dr. Ligang Zhao with the ICIQ Honorary Industrial Group Leader distinction.
With this award, ICIQ wants to recognise his valuable contribution to the establishment and consolidation of the
Henkel-ICIQ Joint Unit.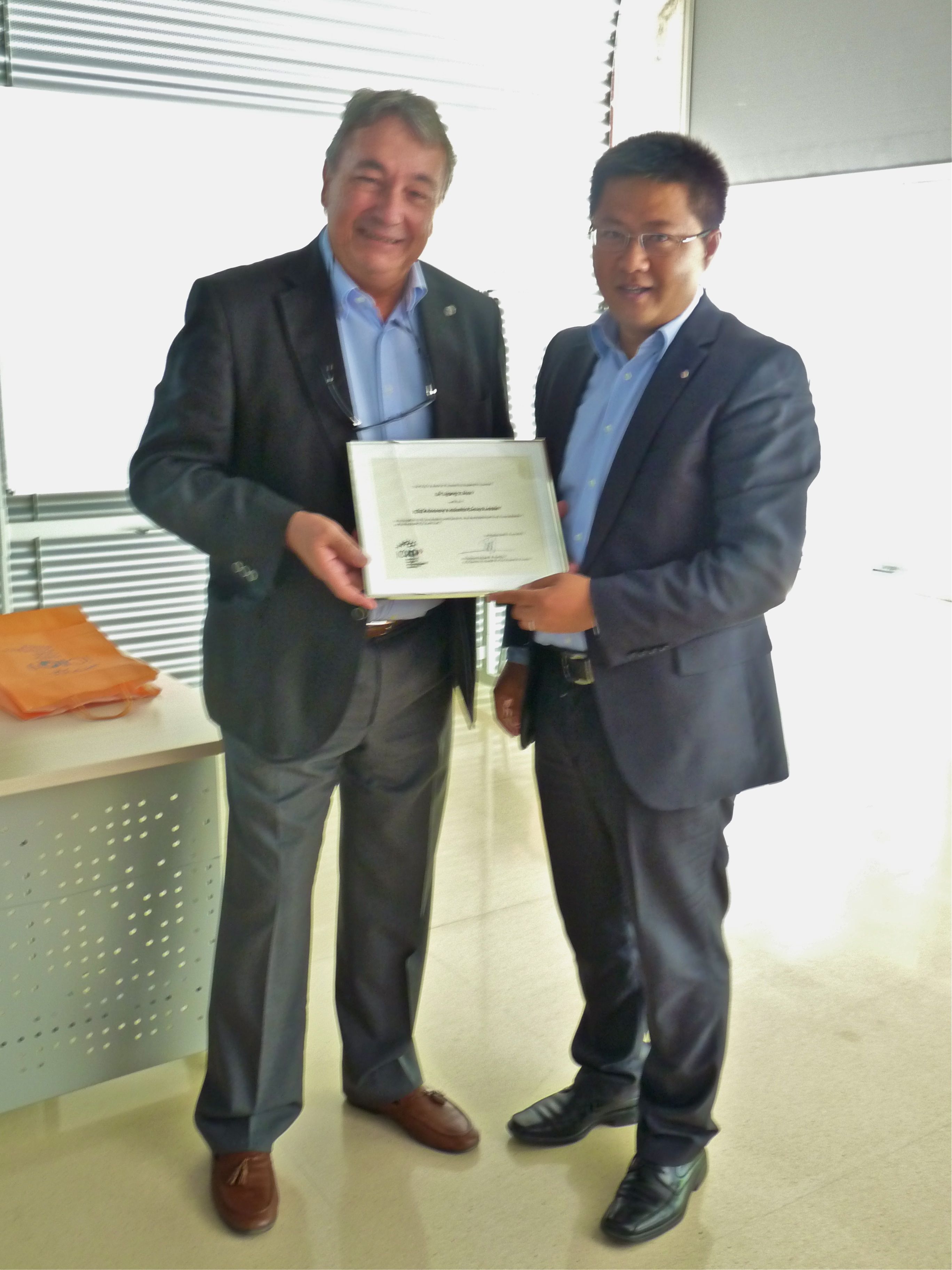 Dr. Zhao receives the award from Prof. Pericàs, ICIQ's Director
The Henkel – ICIQ Joint Unit is a collaborative research project between the global market leader in adhesives, sealants and surface treatment Henkel and ICIQ.
This Joint-Unit started its activities in May 2010. The unit counts with 9 post-doctoral researchers and takes advantage of ICIQ Group Leaders' assessment and ICIQ's state-of-the-art facilities.