Dr. Katherine Villa, who joined ICIQ on 2021 as "la Caixa" Junior Leader, has been awarded a European Research Council (ERC) Starting Grant. These grants are worth up to €1.5 M for a five-year project and have been announced today.
Dr. Villa will undertake the project entitled 'Engineering of Photo-rechargeable Nanoswimmers using Multicomponent Heterojunctions' (Photoswim).
Photoswim aims to develop autonomous nanoswimmers that carry their own energy source to keep moving and functioning in the dark. To do so, they will be provided with an optical battery that act as an inner energy source for in-situ photoactivation, unlocking their full applicability.
"Inspired by nature, we can design tiny devices that consume energy from their surroundings and transform it into motion, mimicking biological microswimmers. However, current nanoswimmers require constant energy input to keep their functionalities, limiting their applicability to specific conditions." says Villa.
The acquired knowledge of this investigation will allow Dr. Villa to program their motion activation in the dark by modulating the energy/charge transfer among components. Such unique features will make a big leap in the field by minimizing human control. Moreover, it will enable their use in biomedicine, e.g., bioimaging and photodynamic therapy. Likewise, it will provide a unique approach for assessing energy/charge transfer mechanisms based on the motion behaviors that are of course important for the fields of material science, and photophysics.
This is ICIQ's seventh ERC Starting Grant of a total of 14 ERC Grants (four Advanced, three Consolidator, seven Starting) and 9 ERC Proof of Concept obtained since the ERC's grants programme began in 2007. It is the first ERC Grant as part of the Horizon Europe programme. 
About Dr. Katherine Villa
Dr. Villa obtained her bachelor's in Chemistry from Universidad del Quindío (Colombia) before moving to Spain to pursue her scientific career. Here, she received her Master's in Science and Chemical Technology from Universitat Autònoma de Barcelona, where she also developed her PhD thesis working on "Hydrogen generation from biomass by heterogeneous photocatalysis." After obtaining her PhD, she worked as a postdoctoral researcher at the Catalonia Institute for Energy Research (IREC), the Institute for Bioengineering of Catalonia (IBEC) and as Senior Scientist at the University of Chemistry and Technology (Czech Republic) in the fields of solar fuels and self-propelled micromotors.
Since June 2021, she is Principal Investigator of a project on the conversion of carbon dioxide into high-value chemicals and fuels at ICIQ, thanks to a la Caixa Junior Leader fellowship. Throughout her scientific career, she has worked in 8 research centers in three different countries: Colombia, Spain, the Czech Republic and Belgium. Over the last two years, she has been successful in highly competitive grants, including an MSCA-COFUND-University of Padova, Beatriu de Pinós, la Caixa Junior Leader, Ramón y Cajal and ERC-StG.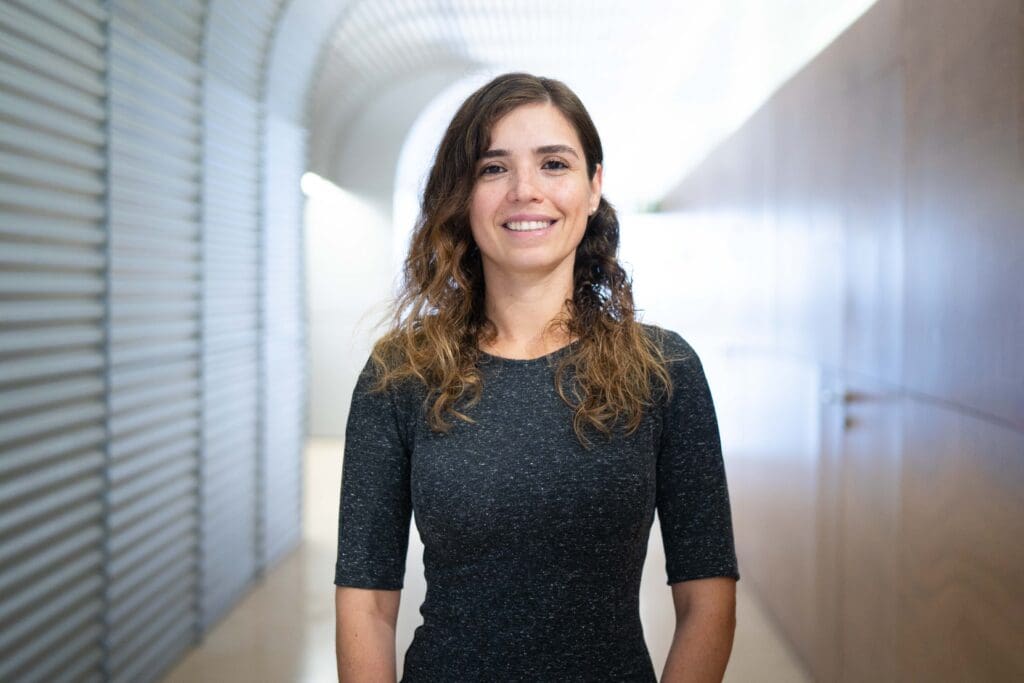 About the ERC
ERC Starting Grants aim to support up-and-coming research leaders who are about to establish a proper research team and to start conducting independent research in Europe.
In this 2022 call, ERC received a total of 2.932 proposals and 408 researchers were awarded an ERC Starting Grant, from 26 different countries.
The success rate for this call was 13,90%. In the domain of Physical Sciences and Engineering, 1.224 proposals were submitted and only 168 projects, Photoswim among them, received funding.
Set up by the European Union in 2007, ERC offers four core grant schemes: Starting Grants, Consolidator Grants, Advanced Grants and Synergy Grants. The ERC is the premier European funding organisation for excellent frontier research. It funds creative researchers of any nationality and age, to run projects based across Europe. The overall ERC budget from 2021 to 2027 is more than €16 billion, as part of the Horizon Europe programme.