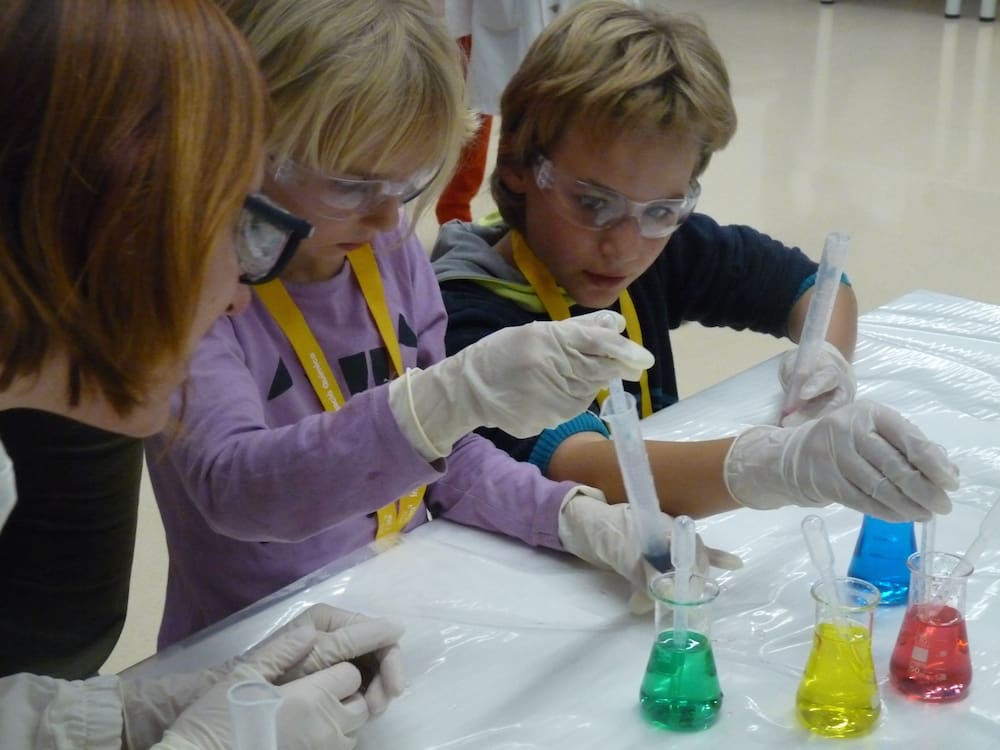 The "Química en Família" workshop gathered children between the ages of 4 and 12 to experience what chemistry is about. The experiments prepared by Dr. Laia Pellejà, science outreach manger at ICIQ, showed how a polymer absorbs water in diapers; how vitamin C is also useful to erase texts written with betadine; why you can't mix water containing different quantities of sugar; and a luminescent reaction performed in our dark lab. There were also two experiments related to the main subject of this year's workshop: Create your own perfum! We are sure everyone around the kids will enjoy their 5 to 10 essences perfumes they brought home.
Pictures of the 2015 "Química en Família"
"Química en Família" is a family-oriented workshop where the participants perform different and simple experiments to inspire curiosity in chemistry. Each November, in the framework of the "Setmana de la Ciència," we welcome 120 kids over two days with their families and friends. Take a look here!