Fei Cong, PhD student under the supervision of Prof. Rubén Martín (ICIQ), has defended her PhD thesis entitled "Forging sp3 Architectures via sp3 C−C Bond Cleavage and 1,2-Alkylboration Strategies" (assigned to the Organic and Analytical Chemistry Department of the Universitat Rovira i Virgili) publicly on January 16th.
The members of the evaluation committee were Prof. Dr. Troels Skrydstrup (University of Aarhus, Denmark), Prof. Mariola Tortosa (Universidad Autónoma de Madrid) and Prof. Maria Elena Fernandez (Universitat Rovira i Virgili).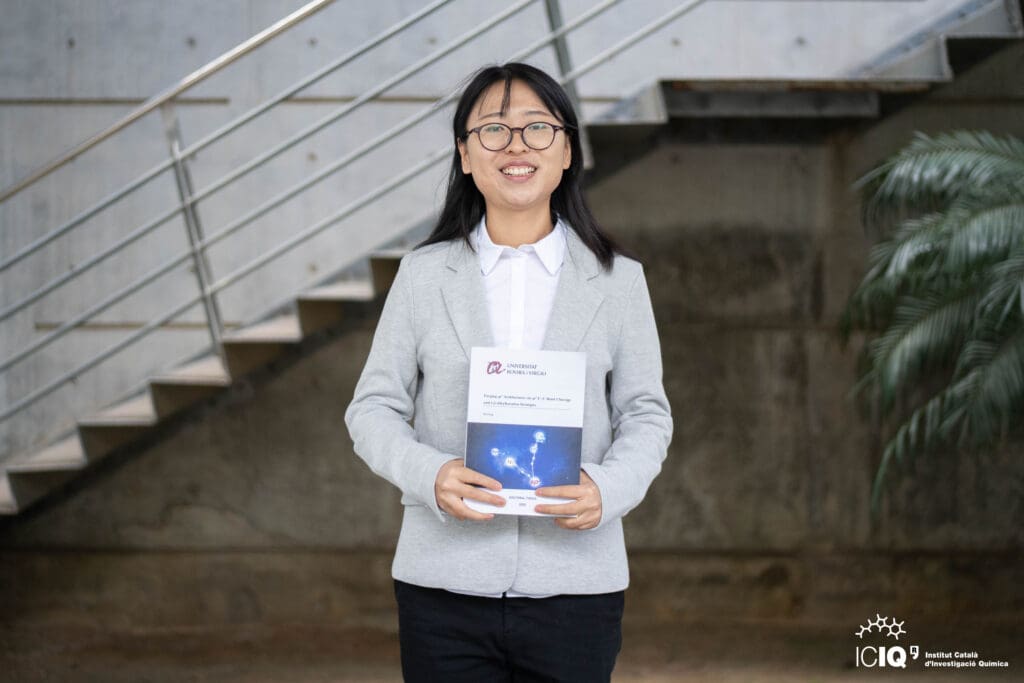 Dr. Fei Cong is from China. She is studying methods for the activation of inert C-C bonds in Prof. Ruben Martin group. Her hobbies are swimming, cooking, watching series and enjoying nice food.
She received funding from China Scholarship Funding.
Why did you become a scientist?
I don't think I am scientist; I am just a researcher for chemistry. The reason for this is that I want to do something that is good for humanity through effective methodological research and apply it to drug synthesis at a late-stage functionalization.
What do you want to achieve as a scientist?
Through effective methodological research and apply it to drug synthesis at a late-stage functionalization.
What triggered your interest for the subject of your thesis?
The idea for my projects was generated by reading the literature.
What applications can your thesis have in the future?
Late-stage functionalization for advanced intermediates and drug-like molecules, such as forging sp3 C-C bond via β-sicission of saccharide derivatives and trifluoromethylation of unsaturated advanced intermediates via C−C bond cleavage.
The thing that I like most about my thesis is…. 
Acknowledgements.
From the lessons learnt (or skills developed) at ICIQ, which one do you value the most?
Independent and self-motivated project research skills
What ICIQ moment you´ll never forget? 
Christmas celebrations at ICIQ.
What do you wish you had known at the beginning of your PhD?
Spanish language.
What advice do you have for someone who's starting their PhD now?
Continue to read literature daily and stimulate new ideas from it.
Have you ever been emotional over an experiment/simulation? Why?
Yes, Reactivity of the reaction was found.
Who/What has been your biggest influence/motivation?
My best friend, Dr. Craig Day.
Where are you going next? What will you do there?
I will go to Singapore as a post-doc.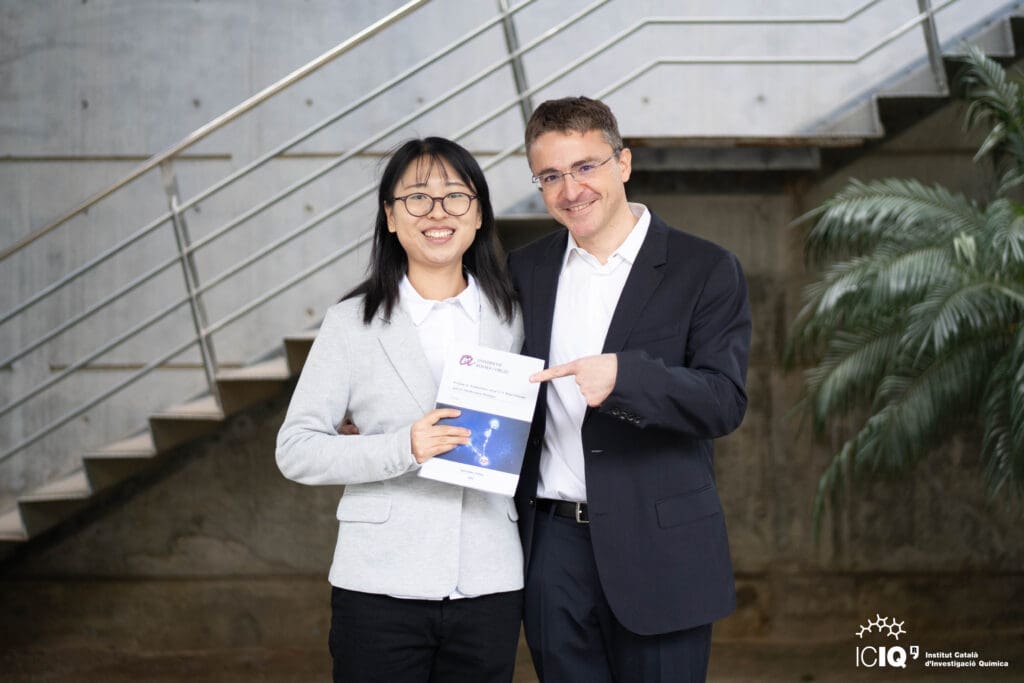 Chemistry/Science is fun because…
I love the whole process of generating ideas, trying out ideas and realising new methods.
What is your favourite molecule? 
Artemisinin.
If you were a piece of lab equipment, what would you be?
Laptop computer.
Tell us something about you that people might not know… 
When I was young, I was good at drawing.
Dr. Cong with her thesis supervisor and two members of the evaluation committee.