The Professor was recognized for his pioneering research in the field of synthetic organic chemistry
The 1st UCB Lecture Award, a collaboration between ICIQ and UCB Biopharma, successfully concluded. The first edition of this event was dedicated to honoring Prof. Matthew Gaunt for his exceptional contributions in the field of synthetic organic chemistry. The award ceremony took place on 9th June at ICIQ Auditorium and brought together renowned scientists, researchers and industry leaders.
The UCB Lecture Award aims to distinguish outstanding scientists, which have been pioneers in areas of synthetic organic chemistry relevant to human health. A Scientific Committee recognized Prof. Gaunt for the variety and creativity of his research performed in homogeneous (photo)catalysis for the synthesis of biologically relevant small molecules, including natural products, synthesis-driven chemical biology and chemical technologies. Thus, his work has had a substantial impact on the field of synthetic organic chemistry, advancing the development of new synthetic methodologies and expanding the frontiers of chemical synthesis.
The event featured captivating keynote lecture by the awardee, who shed light on their research findings and shared some insights about their scientific journey. Students and other researchers had the opportunity to engage in through-provoking discussions.
"We are immensely proud to host the first edition of the UCB Lecture Award that recognize Prof. Gaunt as one of the most creative and solid synthetic organic chemists" said Prof. Emilio J. Palomares Gil, ICIQ's director. "His contributions continue to push the boundaries of scientific discovery in the field of chemistry". On his part, Prof. Antonio Echavarren, one of the ICIQ Group Leaders, said "C-H activation has a prominent impact in catalysis and synthesis. The research conducted by Gaunt significantly contributed to the field by developing new activation methods".
The UCB Lecture Award is a platform for the chemistry community and a platform for knowledge exchange. The event also serves as catalyst for contributing to the overall progress of scientific research.
The awardee:
Professor Matthew Gaunt is a highly accomplished researcher in the field of synthetic organic chemistry. His career is always linked with University of Cambridge, where he did his PhD studies under the supervision of Dr. Jonathan Spencer. After a postdoctoral position at University of Pennsylvania, he returned to Cambridge. The scientist started his independent research career in 2003, firstly as a Royal Society University Research Fellow, then as a Lecturer in 2006, Reader in 2010, and as Professor from 2012. He was elected holder of the Yusuf Hamied 1702 Chair of Chemistry in 2019. Currently he is Chair of the Synthetic Chemistry Research Interest Group and Director of the SynTech Centre for Doctoral Training.
One of the key areas of Prof. Gaunt's research is the use of transition metal catalysis for organic synthesis. He has made significant contributions to the field of homogeneous (photo)catalysis, which involves using transition metal catalysts to drive chemical transformations under mild reaction conditions. He has been acknowledging with a number of awards including Novartis Young Investigator Award 2008, RSC Corday Morgan Medal 2013, ACS Arthur C. Cope Scholar Award 2016 and RSC Synthetic Chemistry Award 2019. Moreover, he was one of the founding Associate Editors of the flagship RSC Journal, Chemical Science (2009-2018) and current member of the Chemistry External Scientific Panel at Astrazeneca.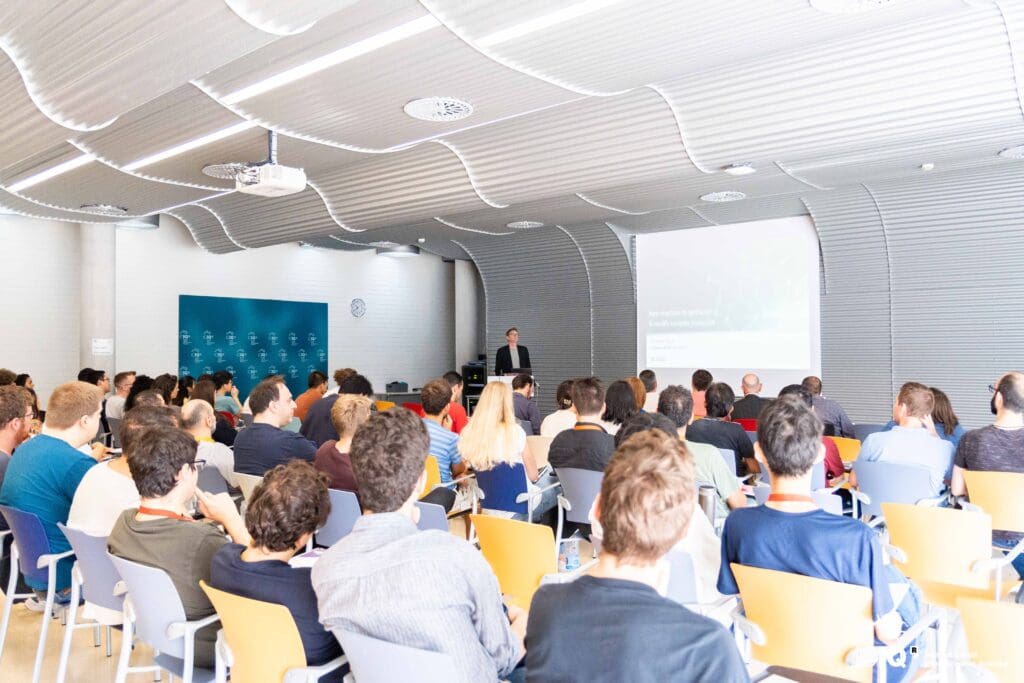 ICIQ thanks the Ministerio de Ciencia e Innovación/Agencia Estatal de Investigación for funding through the Severo Ochoa Excellence grant CEX2019-000925-S (MCIN/AEI/ 10.13039/ 501100011033).