ICIQ is delighted to announce the acquisition and installation of a state-of-the-art mass spectrometer, the timsTOF flexTM manufactured by Bruker Daltonics, which is available within ICIQ's Mass Spectrometry Unit.
This cutting-edge instrument became fully operational in May 2023, following its installation in December 2022. The acquisition of this instrument was possible thanks to the generous funding of the grant EQC2021-007052-P funded by MCIN/AEI/10.13039/501100011033 and the European Union NextGenerationEU/PRTR.
The timsTOF flexTM is a tandem mass spectrometer with QqTOF geometry, which incorporates trapped ion mobility separation and a dual source ESI/MALDI in a single instrument. This ion mobility-mass spectrometry configuration (IM-MS) enhances the capabilities of mass spectrometry methods, by the ability of ion mobility to separate isomeric ions, a task that cannot be accomplished by mass spectrometry techniques alone.
MALDI source possess the Bruker SmartBeam™ 3D laser with true pixel fidelity for rapid, label-free MALDI imaging at high-spatial resolution. The ability to obtain the same data quality in terms of mass and ion mobility resolution from ESI and MALDI, and the uncompromised sensitivity at maximum speed with PASEF™ makes the timsTOF flexTM as preferred platform for alarge variety of studies.
In addition, the coupling of timsTOF flexTM with the coldspray ionization source (CSI) already available at ICIQ creates a unique configuration in Europe. This combination offers an extra dimension for the study of intermediates at low temperature with ion mobility separation and opens the door to discover entities that until now are undetectable through mass spectrometry techniques.
Overall, the acquisition and installation of timsTOF fllexTM Mass spectrometer represent a significant advancement for ICIQ's Mass Spectrometry Unit, empowering researchers to push boundaries of their studies and uncover valuable insights of research.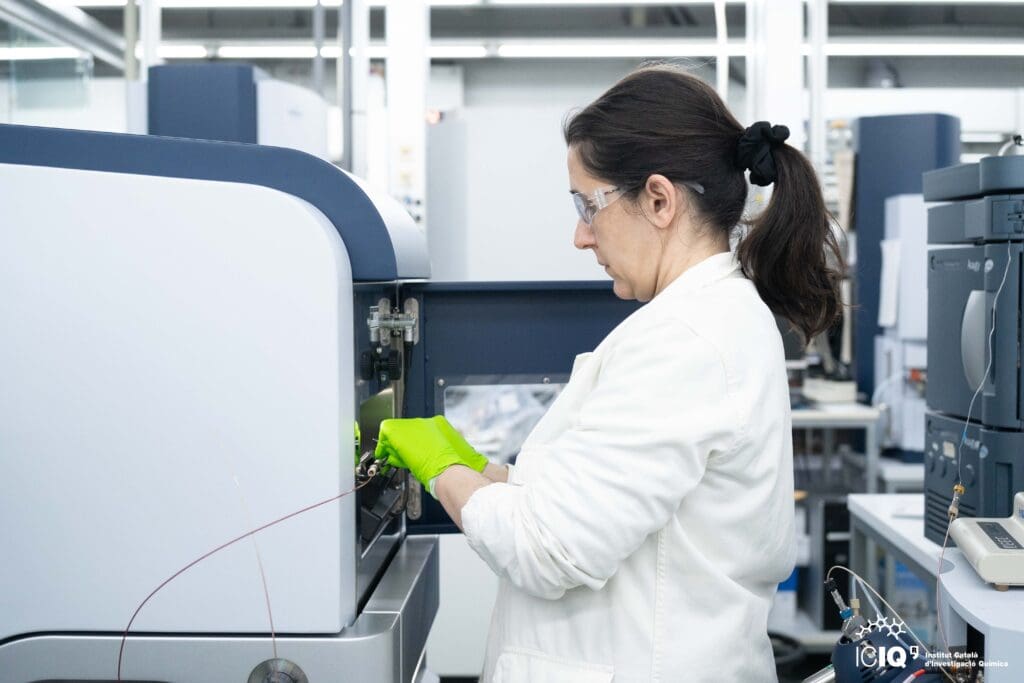 Grant EQC2021-007052-P funded by MCIN/AEI/10.13039/501100011033
and by the European Union NextGenerationEU/PRTR