This year seven ICIQers have participated as mentors in Inspira STEAM programme. The initiative, leaded by the Faculty of Engineering of the University of Deusto and coordinated in Tarragona by the URV with the support of the business and public sectors in the region, aims to break gender stereotypes and promote scientific vocations among sixth-grade girls through the testimonies of a hundred mentors.
Inspira STEAM emerged from the necessity to foster scientific and technological aspirations among students, particularly addressing the need to encourage girls in these fields. Each year, the number of students pursuing technology-related education diminishes. Despite women constituting 54.3% of the total student population in the Spanish university system, their representation in more technical disciplines such as Engineering and Architecture drops significantly to 26.4%.
The mentors are at the heart of the programme, they voluntarily bring their day-to-day lives closer to students through six work sessions during school hours. The seven ICIQers who participate in the project are Dr. Laura Hernández, Dr. Carla Casadevall, Beatriu Domingo, Dr. Joan Guillem Mayans, Dr. Imma Escofet, Meritxell Díaz and Dr. Marta Giménez.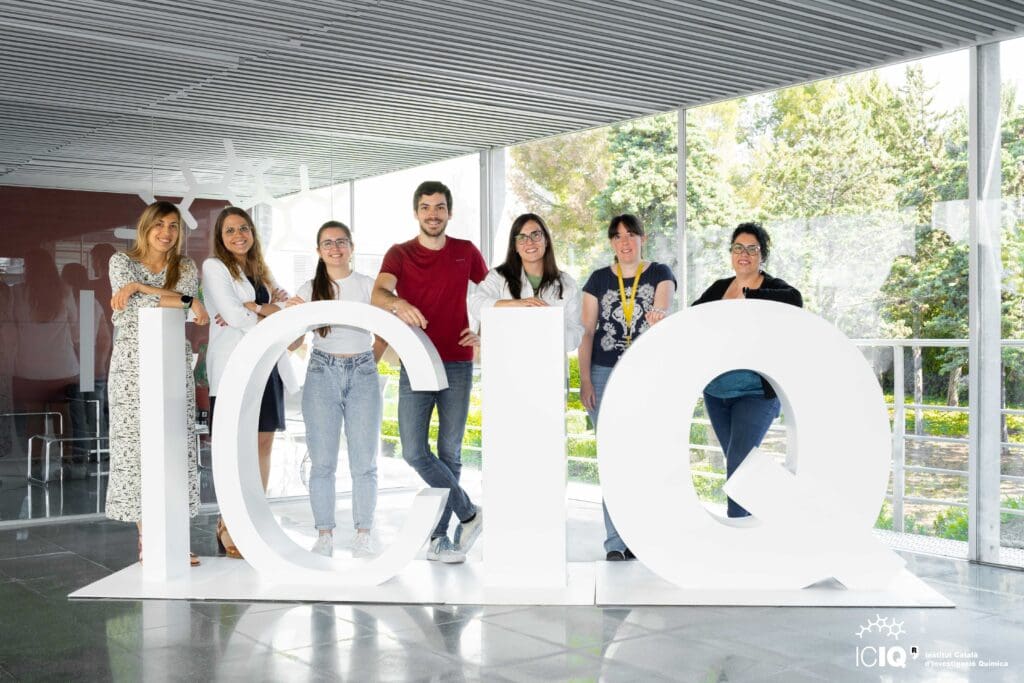 During the work sessions, topics such as the stereotypes embedded in our society related to labour, science, or the role of women throughout history are addressed. The goal behind these meetings among mentors and students is to help dispel student's doubts and objections about working in science and technology, to clarify their motivations and to strengthen their self-esteem to start a scientific or technical professional path, if they so wish.
Overall, the seven ICIQ mentors have visited four different schools in the Tarragona area between March and June. "During school hours, these groups address topics such as gender stereotypes in science and technology, STEAM professions, and women in science throughout history and in the present. Through these meetings between mentors and girls and boys, the aim is to help resolve doubts about careers in the field of science and technology," explains Dr. Mayans, Outreach & Science Education officer at ICIQ.
The end of the Inspira STEAM 2022-2023 and launch the new edition for 2023-24, was held on June 14th with a closing ceremony where mentors and staff from other educational institutions are reunited. The session was led by Cristina Urbina, coordinator of the URV Inspira Programme in Tarragona and counts with participation of Carme G. Yeste, Commissioner of Relations with the Department of Education; Cilia Willem, Director of the Equality Unit at URV; and Ignasi Cañagueral, Director of Dow Chemical, among others.