ICIQ brings together international experts and scientific community for two days to explore the challenges and trends in chemistry in an exceptional environment of collaboration and learning. This unique symposium was attended by Raquel Yotti, Secretary-General of Research at Ministry of Science and Innovation of Spain, and Carles Navarro, General Director of BASF.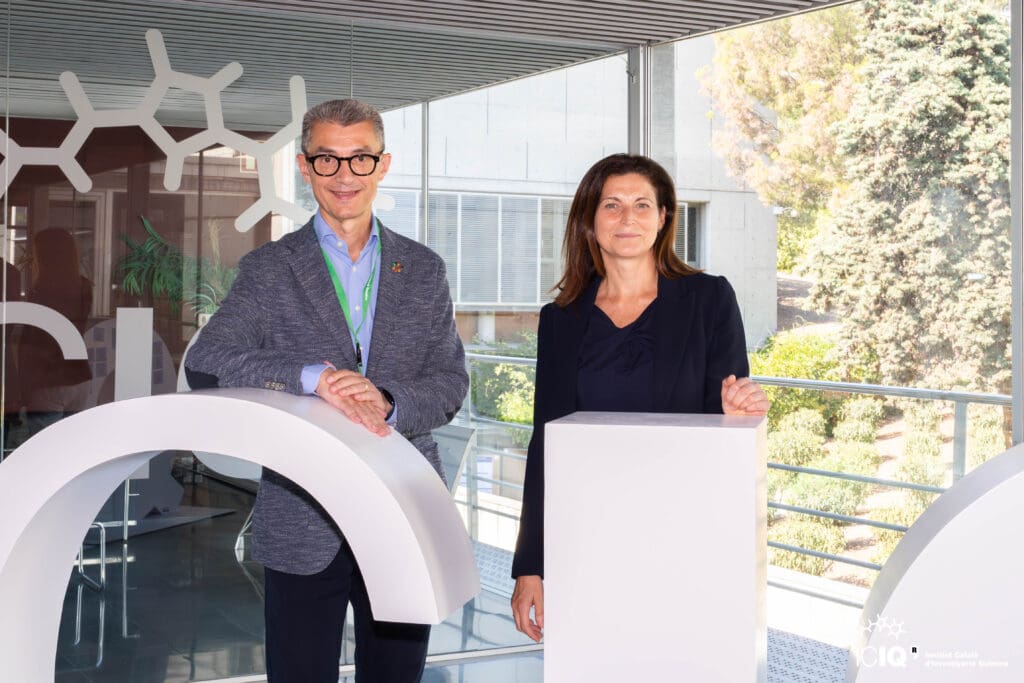 The 12th edition of ICIQ School has been inaugurated today. An internationally prestigious symposium organized by the Institute of Chemical Research of Catalonia (ICIQ-CERCA).
Within the framework of educational strategy of the Institute, ICIQ School stands out as an exceptional event that brings together international experts in the field of chemistry to address the main challenges and trends in the sector, promoting discussion and the exchange of knowledge with the scientific community.
This symposium offers a dynamic environment that fosters learning at the forefront of chemical research, gathering world-renowned scientists who will share their knowledge and experience with researchers and students.
The Director of ICIQ, Prof. Emilio Palomares, enthusiastically expressed the importance of the symposium as follows: "ICIQ School is an event with a long history at the Institute and represents a unique opportunity for participants to immerse themselves in cutting-edge chemical research. Furthermore, this year it opens for the first time to undergraduate students, and this promises to be a success."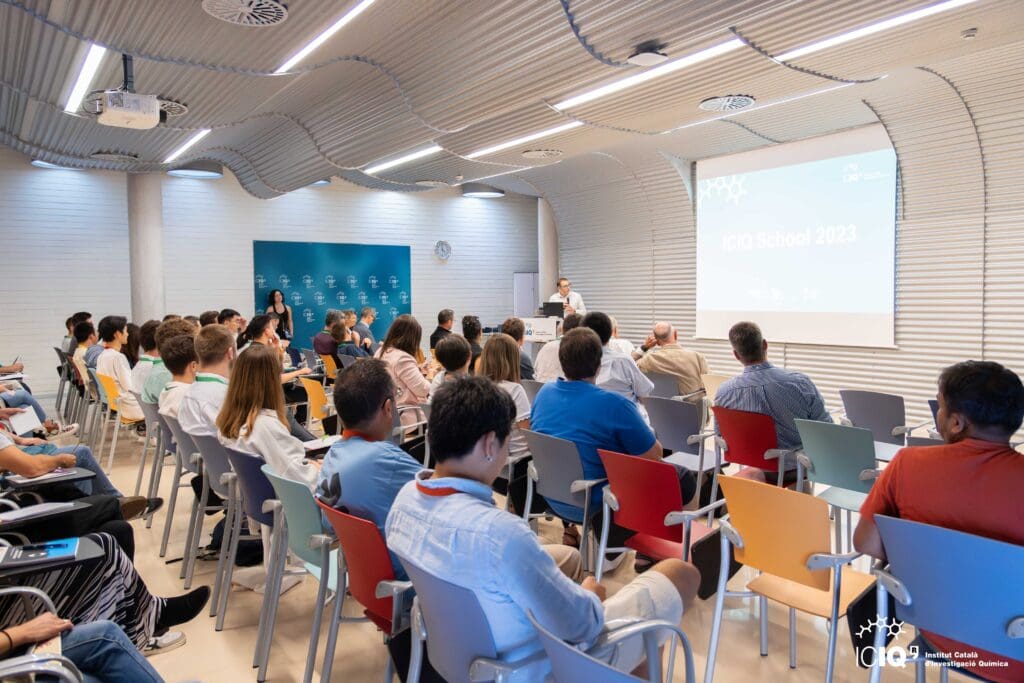 This edition, coordinated by ICIQ's Group Leaders, Prof. Ruben Martin and Marcos G. Suero, includes eight plenary lectures, short sessions, and poster presentations aimed at promoting discussion and knowledge exchange. Over a hundred scientists have registered to participate in two days of presentations on some of the Institute's main research lines: catalysis and mechanisms, materials and polymers, supramolecular chemistry, or medicinal chemistry, among others.
During the inauguration ceremony, the distinguished presence of Dr. Raquel Yotti, Secretary-General of Research at Spanish Ministry of Science and Innovation and Mr. Carles Navarro, General Director of BASF, welcomed the participants.
Guided by the Institute's Director and the Manager, Dr. Yotti had the opportunity to visit the facilities and gain firsthand insight into the research conducted, affirming that "ICIQ is a clear reference as a Severo Ochoa center because it promotes and reinforces the value of research and its social impact".
In her introductory speech, Dr. Yotti emphasized the importance of ICIQ School as an example of excellence in promoting research and education in the field of chemistry. "It is an honor for me to inaugurate this edition and work to promote knowledge and innovation in our country", she stated.
Mr. Carles Navarro highlighted the role of ICIQ as a global academic and educational reference and reaffirmed BASF's commitment to continuing to collaborate in the training actions for future scientists. The company has sponsored the seminar programme since 2012.
This event reinforces ICIQ's commitment to providing knowledge, skills and expertise to future chemists through excellence in education and has been made possible thanks to the support and collaboration of organizations such as the Specialized Group in Organic Chemistry of the Royal Spanish Society of Chemistry (GEQOR – RSEQ), Lilly Spain, Janssen and the Severo Ochoa Programme (CEX2019-000925-S, MCIN/AEI/10.13039/501100011033).