With the motto "Research for change", Tarragona will celebrate for the third consecutive year the European Researchers' Night (this time on November 27th, 2020). Coordinated by our neighbour, Universitat Rovira i Virgili (URV), ICIQ will join URV and local research institutions Institut Català d'Arqueologia Clàssica (ICAC), Institut d'Investigació Sanitària Pere Virgili (IISPV) and Institut Català de Paleoecologia Humana i Evolució Social (IPHES) to bring research closer to the citizens of Tarragona.
While the 2019 edition honoured the International Year of the Periodic Table by including a show about Dmitriy Mendeleyev's brainchild, the 2020 theme "Research for change" will give ICIQ researchers a chance to tell the public about the efforts of the institute on CO2 conversion and renewable energies. "The last two years have been a great success and we're very excited that this year's project will receive funding to carry out the activities," says Laia Pellejà, Outreach officer at ICIQ, "events like these are necessary to bring science closer to the city."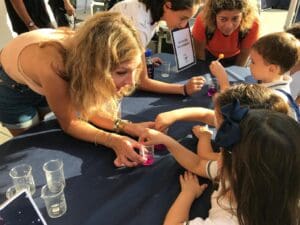 The European Researchers' Night is a public event dedicated to the outreach of science with the double purpose of bringing research and its protagonists closer to the public – and of doing it in an accessible and fun way. In the last edition, over 150 tarragona-based researchers took part in the dissemination activities. The main activity was a fair of 34 workshops, which filled Plaça Corsini in Tarragona to the brim. A true European event, it's held every year in more than 300 cities across the continent at the same time.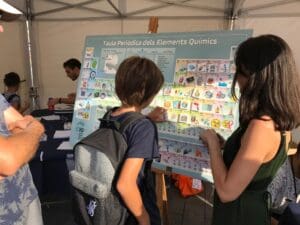 European funding for a joint project in Catalonia
The European Researchers' Night project within the Horizon 2020 programme will fund the EUNightCAT20 proposal – which has obtained a very good score with 14 of the 15 possible points. "This is a great opportunity to highlight the research and innovation carried out in Catalan institutions to society," explains Sílvia Simon, professor at University of Girona and project coordinator.