Last week, the Royal Society of Chemistry organised their fourth #RSCPoster conference, which invites participants to submit posters of their research on Twitter. These conferences, the first of their kind, allow people all over the world and at all stages of their careers to present their work and network with other chemists without having to travel. This year, people from all across the globe participated in the Twitter poster conference, achieving a total of 1,912 contributions that reached 10,267,097 total impressions!
Our PhD student Jesús San José Orduna was awarded the 1st prize of the organic chemistry category (#RSCOrg) for his research on elusive cobalt intermediates –recently published in Angewandte– and his innovative poster presentation in an animated format.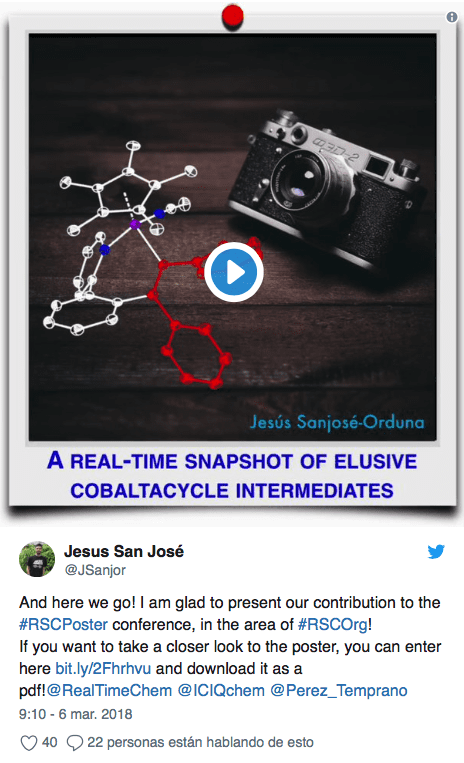 Congratulations, Jesús!