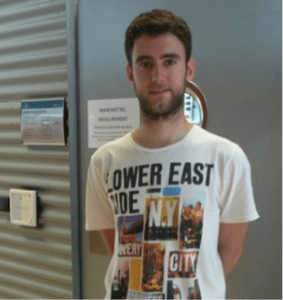 Pablo Garrido, PhD student in Prof. Llobet group, has been selected finalist of the SusChem award Predoc – Mestrelab for the paper "Redox Non-innocent Ligand Controls Water Oxidation Overpotential in a New Family of Mononuclear Cu-Based Efficient Catalysts" published on the Journal of the American Chemical Society.
The paper report a new family of water oxidation catalysts based on copper complexes. Besides the use of an abundant and inexpensive metal, these catalysts hold a redox non-innocent ligand whose oxidation is directly involved in the rate determining step. This interesting feature provides an accurate control on the water oxidation overpotential and a promising tool for the ideal rational design of catalysts.
With these awards, SusChem aims to recognise excellence of young researchers in the field of Chemistry.
Redox Non-innocent Ligand Controls Water Oxidation Overpotential in a New Family of Mononuclear Cu-Based Efficient Catalysts
P. Garrido-Barros, I. Funes-Ardoiz, S. Drouet, J. Benet-Buchholz, F. Maseras, A. Llobet
J. Am. Chem. Soc., 2015, 137, 6758-6761