The patent related to the high-pressure hydrogenation of carbon dioxide to methanol and derivatives process developed by Dr. Urakawa Research Group at ICIQ has been issued by the United States Patent and Trademark Office.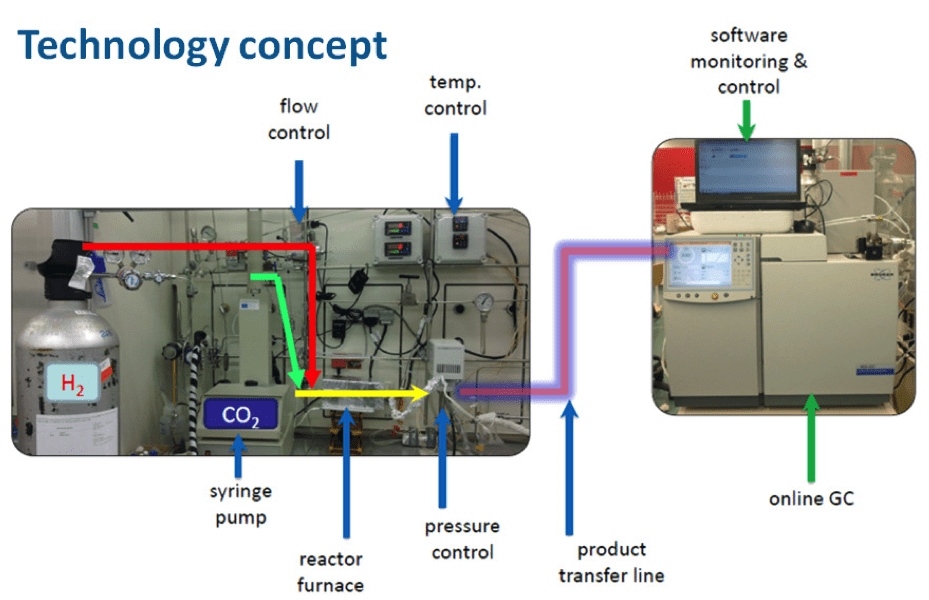 The work, published on the Journal of Catalysis and highlighted in Science, describes a continuous flow process for close-to-quantitative one-pass hydrogenation of CO2 to methanol where conventional and commercial methanol synthesis catalysts are used.
CO2 is the primary greenhouse gas emitted through human activities and is responsible for the climate change. Therefore, devising a strategy to mitigate CO2 concentration in the atmosphere has become one of the most important challenges of this century. A good strategy, and the one followed by Urakawa's team, is the CO2 capture, fixation and conversion into less polluting and valuable products for the chemical industry. The process developed allows a highly productive conversion of CO2 to methanol achieving close to full one pass conversion. The process has also the advantage that further reactions, such as DME production, can be successfully carried out in the same reactor. Having in mind that the methanol production worldwide is expected to pass from 40 billion tons per year in 2009 to 80 billion tons/year in 2016, this process is a great step towards the methanol production from non-fossil resources.
As Dr. Urakawa says: "The patent grants us exclusivity in performing challenging conversion of CO2 to methanol under very productive reaction conditions. The fact that the patent has been granted in the US gives us a strong confidence about the significance of our technology. We will keep making our best efforts towards scale-up and commercialization of our methanol process, hopefully with enthusiastic external partners. In a long run, we wish to greatly contribute in shifting the paradigm in chemical energy carriers, from fossil fuels to a more sustainable one like methanol by which carbon cycle can be well-closed".
Within the same research line, Obra Social "la Caixa" is currently funding a valorization project aimed to the optimization of the catalyst for this process. The project is being developed at the CSOL platform at ICIQ.