Giovanni Salassa, PhD student under the supervision of Prof. Arjan Kleij, defended his PhD Thesis entitled Supramolecular, Photophysical and Catalytic Properties of Zn(salphen) Based Complexes and Materials" (assigned to the Organic and Analytical Chemistry Department of the Universitat Rovira i Virgili) publicly on July 12 at the ICIQ auditorium.

The members of his evaluation committee were: Prof. Santo Di Bella (Università di Catania), Prof. Marcel Swart (Universitat de Girona) and Prof. Pau Ballester (ICIQ).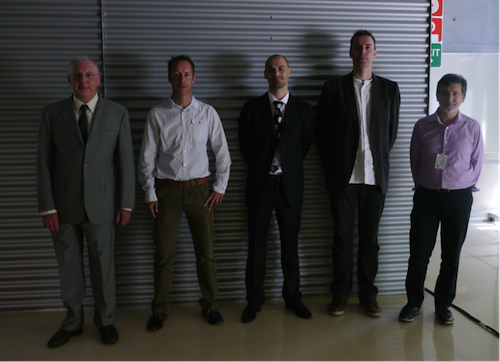 Dr. Giovanni Salassa with his supervisor, Prof. Arjan Kleij,
and the evaluation committee.