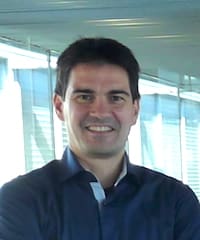 Prof. Paolo Melchiorre has been awarded with the Premio a la Excelencia Investigadora RSEQ 2016 for the impact and international leadership of his research in organocatalysis. In particular, for the innovative nature of his studies with primary amines based on quinine, and the originality of its recent developments combining the fields of organocatalysis and photochemistry.
Prof. Melchiorre joined ICIQ in 2009 as group leader and ICREA Research Professor. In 2011, he received and ERC Starting Grant for the project "ORGA-NAUT: Exploring Chemical Reactivity with Organocatalysis", while in 2016 he has been awarded an ERC Consolidator Grant to carry out the project "CATA-LUX: Light-Driven Asymmetric Organocatalysis"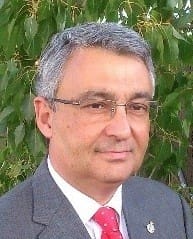 Prof. Pedro J. Pérez, member of the ICIQ's Scientific Advisory Board, has received the Medalla de Oro de la RSEQ 2016 in recognition of the uniqueness, relevance and visibility of his achievements in the field of homogeneous catalysis and its impact on chemical activation of unactivated C-H bonds of hydrocarbons, forming a track record of excellence in a complex and extremely competitive area.
Prof. Pérez works as full Professor and head of Center for Research in Sustainable Chemistry at the University of Huelva. His research interests are the development of homogeneous catalysts for the functionalization of hydrocarbons by transfer reactions from metal centers. In the last years, he is particularly focussed in alkanes as substrates.