The event fosters knowledge sharing and hands-on expertise through talks from experts in the field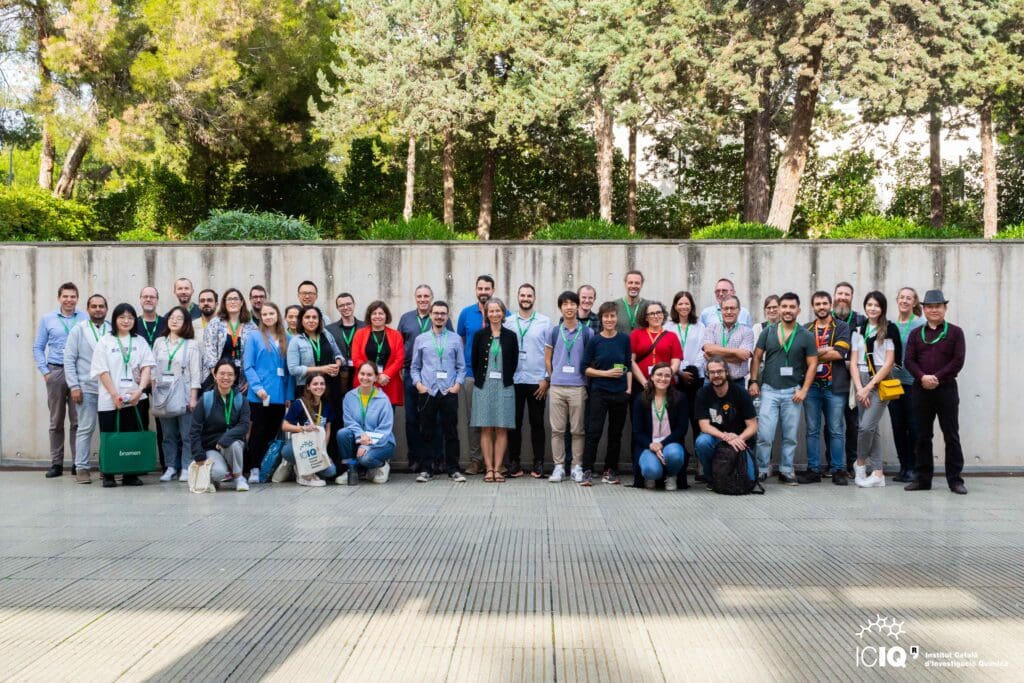 Around forty researchers from centres and companies across Europe have gathered at the Institute of Chemical Research of Catalonia (ICIQ-CERCA) for a pioneering workshop on 3D Electron Diffraction (3D-ED). The event, which aims to foster knowledge sharing and hands-on expertise in the 3D electron diffraction, a state-of-the-art technique available in the ICIQ since June, is sponsored by Rigaku, a global leader in analytical X-ray technology.
From the 23rd to the 26th of October, those attending the workshop have the opportunity to join talks and seminars from experts in this cutting-edge field. The lineup includes professionals such as Dr. Tatiana Gorelik from the University of Frankfurt, Dr. Paul Klar from the University of Bremen, the experts and founders of Olex, Horst Puschmann from Durham University and Oleg Dolomanov from Nottingham University.
The expertise also includes contributions from Sergi Plana (URV), Christian Schürmann (Rigaku), Jakub Wojciechowski (Rigaku), Mathias Meyer (Rigaku), and Jordi Benet (ICIQ), each bringing knowledge and their perspective to the event.
The workshop aims to strike a balance between theory and practice. Alongside theoretical discussions, there are practical training sessions focusing on data treatment and sample handling. These hands-on sessions are crafted to empower participants with the essential practical skills in the technique that help resolve crystal structures of small organic molecules, organometallic complexes, MOFs, COFs, peptides, and big supramolecular entities that are encountered in most research branches.
This workshop offers a great opportunity for professionals, researchers, and enthusiasts in the field to delve deep into the transformative potential of 3D electron diffraction, and to establish contact between colleagues from similar sectors.
For more information, please visit: https://www.iciq.org/agenda/3d-ed-workshop/