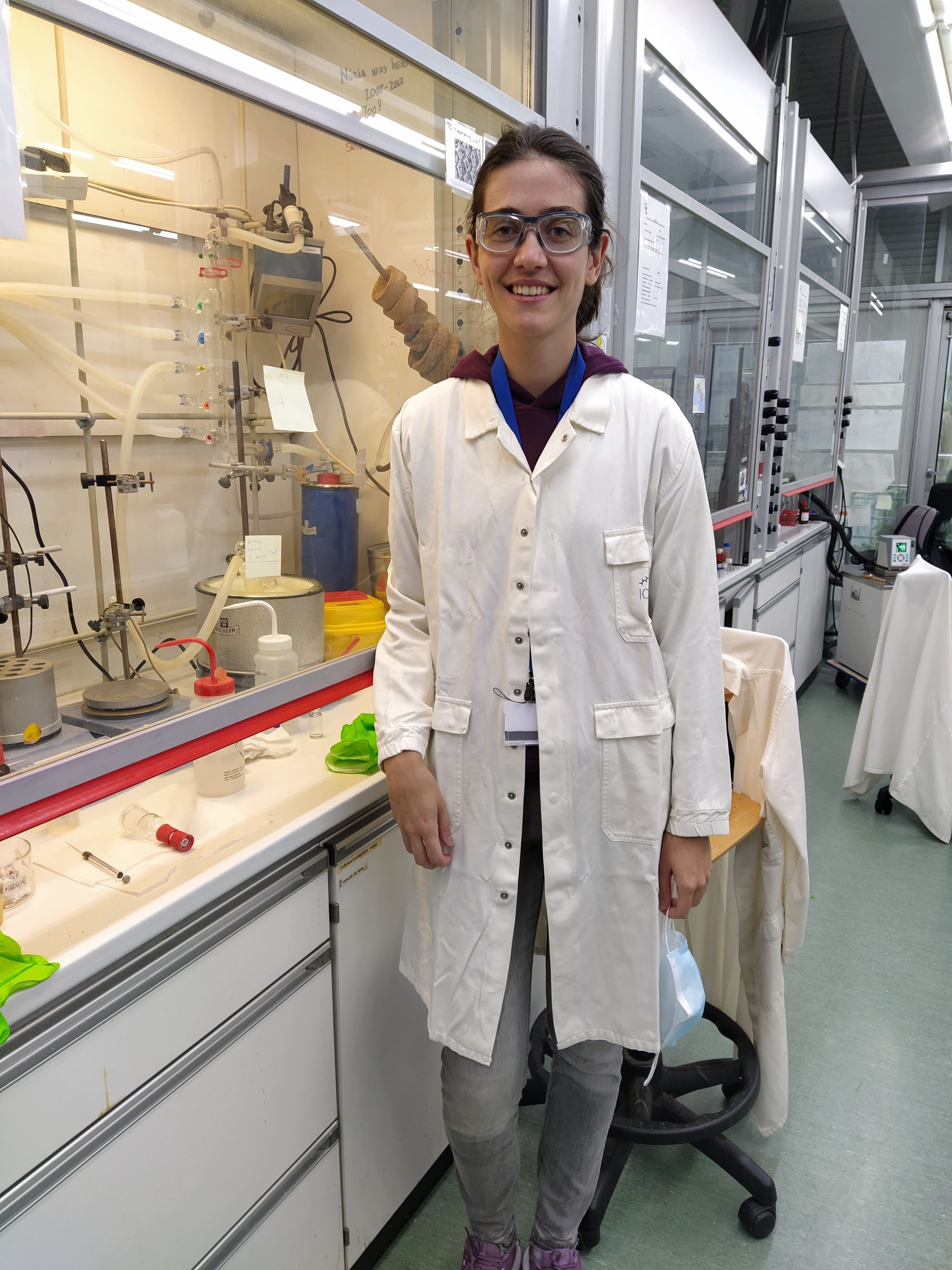 Isabel Arranz
PhD Student
M. Sc. in Organic Chemistry form the Universidad Autónoma de Madrid
Research Group/s:
Prof. Antonio M. Echavarren
Prof. Feliu Maseras
PRE2020-092039 (MCIN/AEI /10.13039/501100011033 and ESF "European Social Fund. Investing in your future")
Phone: +34 977 920 200 (ext. 203)
e-mail: iarranz@iciq.es
Isabel works on the development of new chiral gold(I) catalysts for the activation of unsaturated substrates within the priority research line "Innovative Catalysis for Sustainable Chemical Processes" of the ICIQ Severo Ochoa Research Program, reference CEX2019-000925-S-20-1.