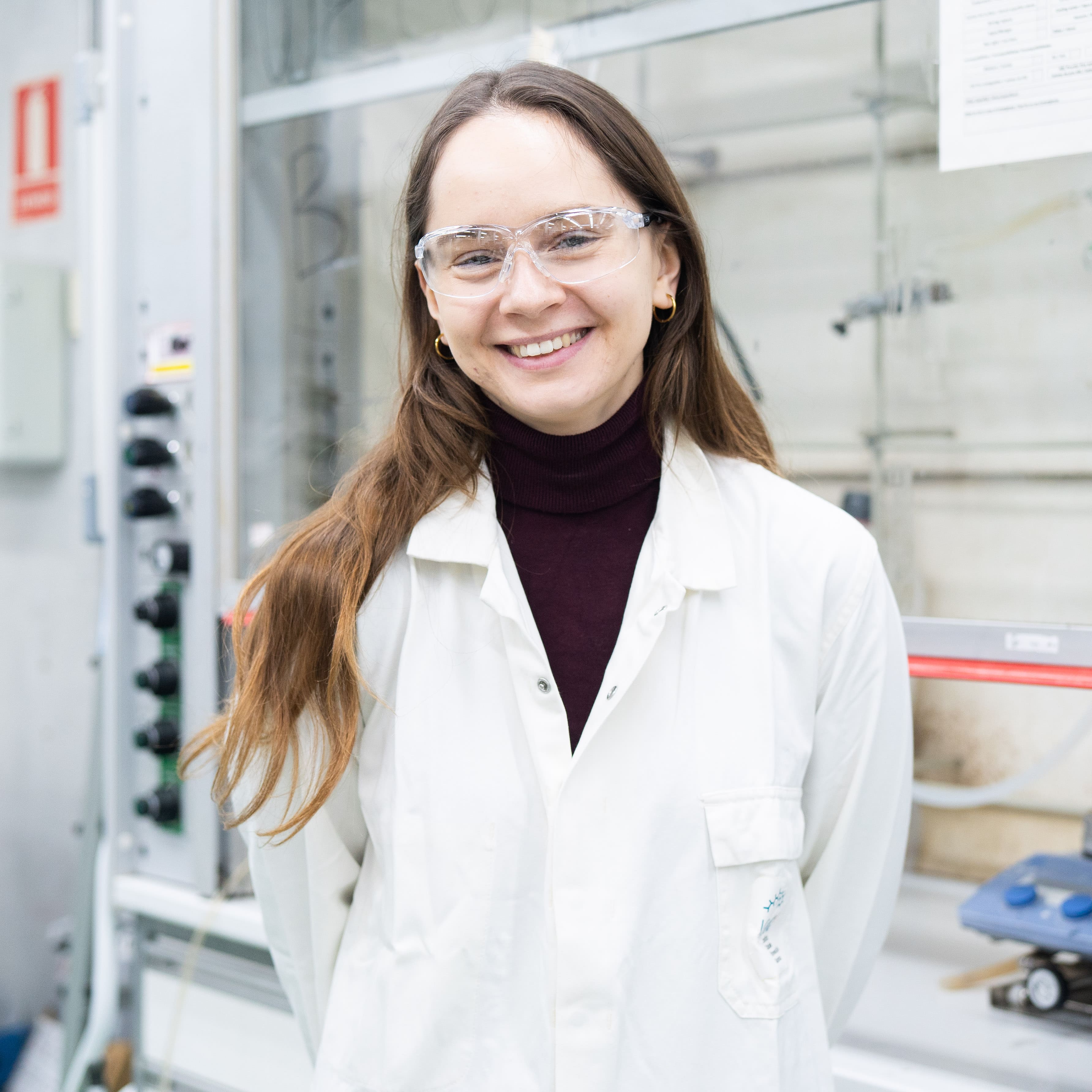 Alisa Denisiuk
PhD Student
Georg-August University
Research Group/s:
Prof. Antoni Llobet
European project_RIA Action_Project CONDOR
Phone: +34 977 920 200 (ext. 109)
e-mail: adenisiuk@iciq.es
Alisa completed her bachelor's and master's degree in Chemistry at the Georg-August-University of Göttingen in Germany. The main focus of research for both theses was electrocatalysis with the help of homogeneous molecular catalysts. During her studies, she was awarded two Erasmus scholarships, one of which brought her to the ICIQ and inspired her to come back for the PhD.
PID2019-111617RB-I00 financiado por MCIN/AEI/10.13039/501100011033