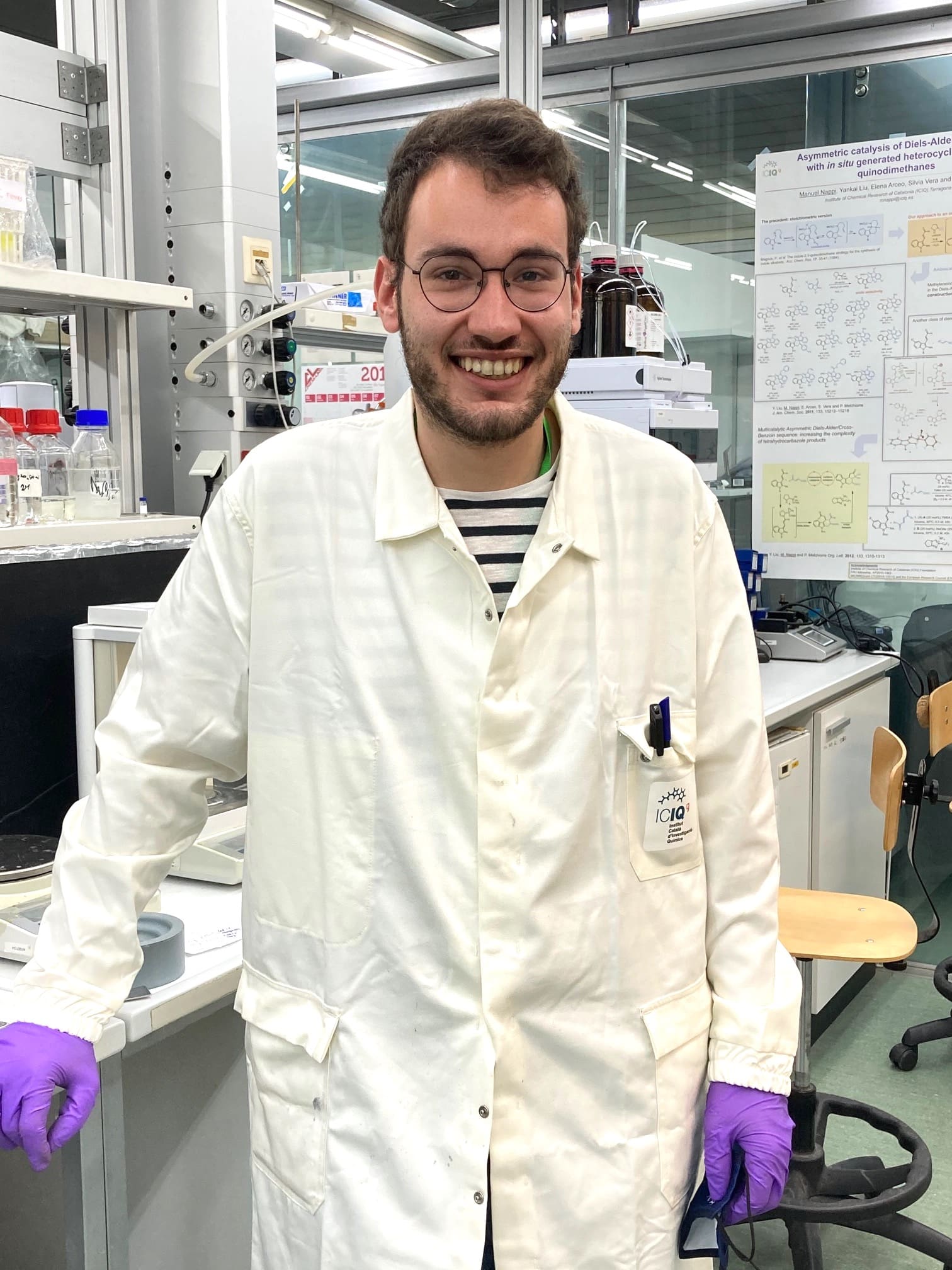 Davide Carboni
Visiting Student
Alma Mater Studiorum - Università di Bologna
Research Group/s:
Prof. Paolo Melchiorre
Erasmus
Phone: +34 977 920 200 (ext. 219)
e-mail: dcarboni@iciq.es
Davide was born in Fano, Italy in 1996. He obtained his B.Sc (2018) and M.Sc (2020) cum laude in Chemistry from the University of Bologna. During his Master's thesis he worked on the development of a new photocatalytic reaction for the synthesis of 2,3 – dihydrofurans, under the supervision of Prof. Marco Lombardo. In March 2021 he joined Prof. Melchiorre's group at ICIQ as trainee in the framework of the Erasmus plus project.