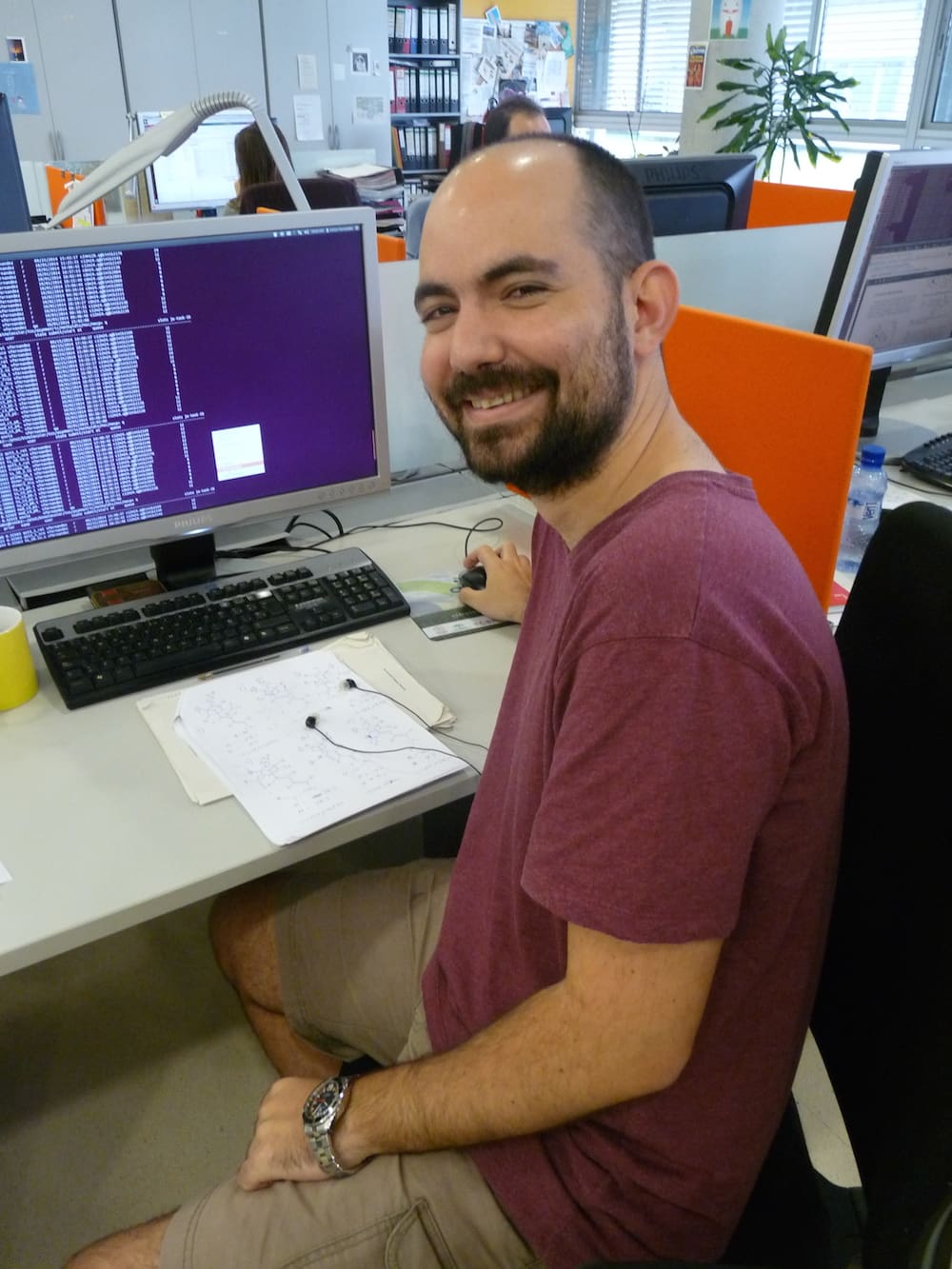 Dr. Víctor Fernández
Víctor got his B. Sc. in Chemistry from Universidad Central de Venezuela, then moved to Tarragona to study a master (URV) and joined Prof. Feliu Maseras' group as a Ph.D. student . Víctor was awarded his Ph.D. on March 13th 2017.
He carried out computational studies on the mechanism of light-driven reactions in solution.