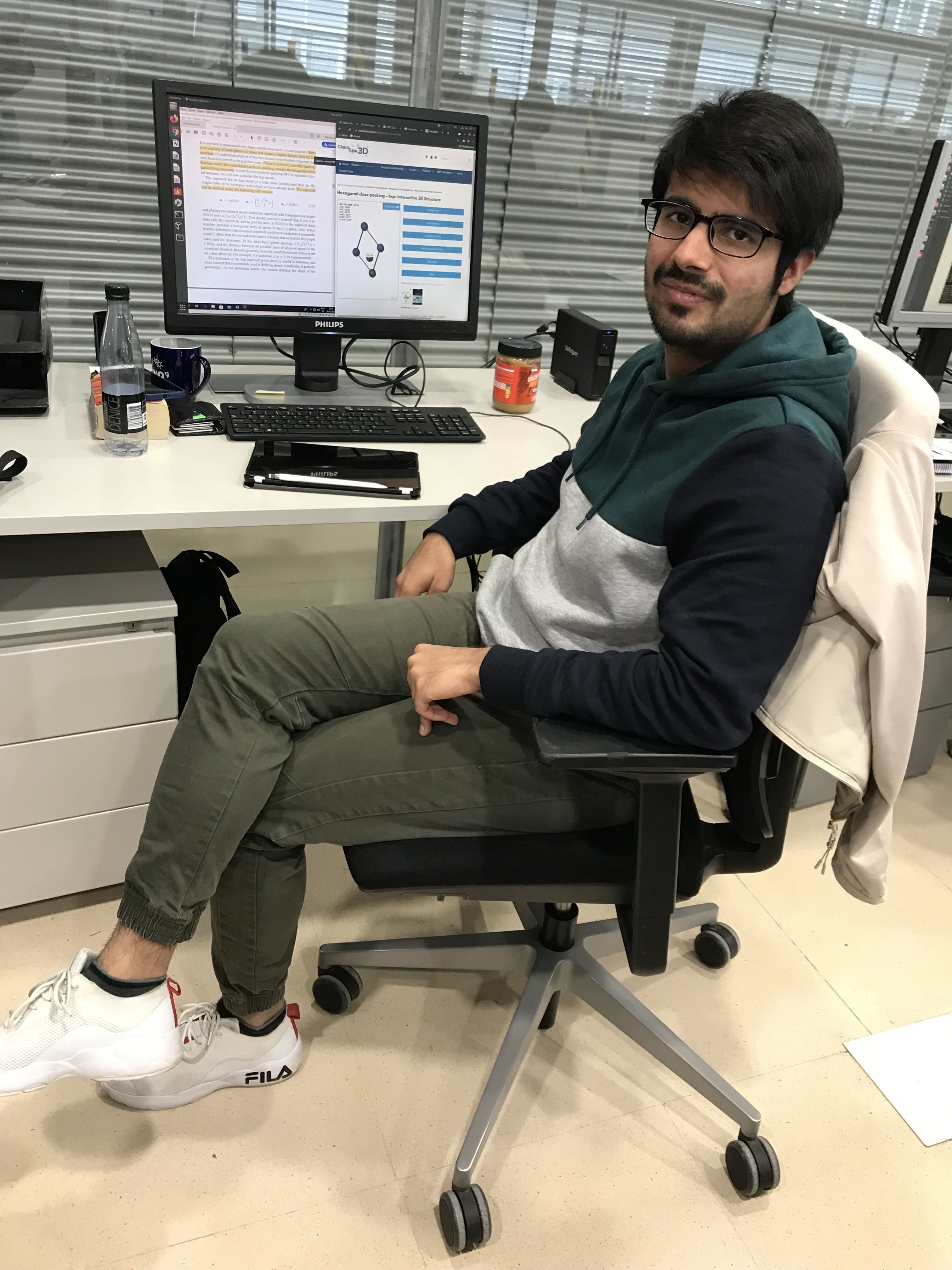 Muhammad Saad Naeem
PhD Student
Erasmus Mundus Master in Membrane Engineering for a Sustainable World (EM3E-4SW) - University Paul Sabatier (Toulouse, France), University of Chemistry and Technology (Prague, Czech Republic) and Universidad de Zaragoza (Spain)
Research Group/s:
Prof. Núria López
SOLAR2CHEM — H2020-MSCA-ITN Project (GA No. 861151)
Phone: +34 977 920 200 (ext. 307)
e-mail: mnaeem@iciq.es
Muhammad Saad joined the ICIQ in November 2021 as a PhD Student. He participates in the SOLAR2CHEM MSCA-ITN Project, where he will characterize the membrane material by electrochemical techniques, evaluate its ionic conductivity and study the mechanisms of ionic selectivity. He will also collaborate with structural studies to investigate the structure-function relationship and find connections between kinetic and thermodynamic parameters.