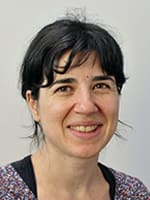 Dr. Ainara Nova
Ainara Nova got her Ph.D. fromUniversitat Autònoma de Barcelona in 2008. After working as a postdoctoral researcher in Université de Montpellier (France), she joined Prof. Maseras' group in January 2010.
Ainara worked in a project with the Henkel Unit at ICIQ and also carried out computational studies on CO2.
She left for Norway in December 2012.