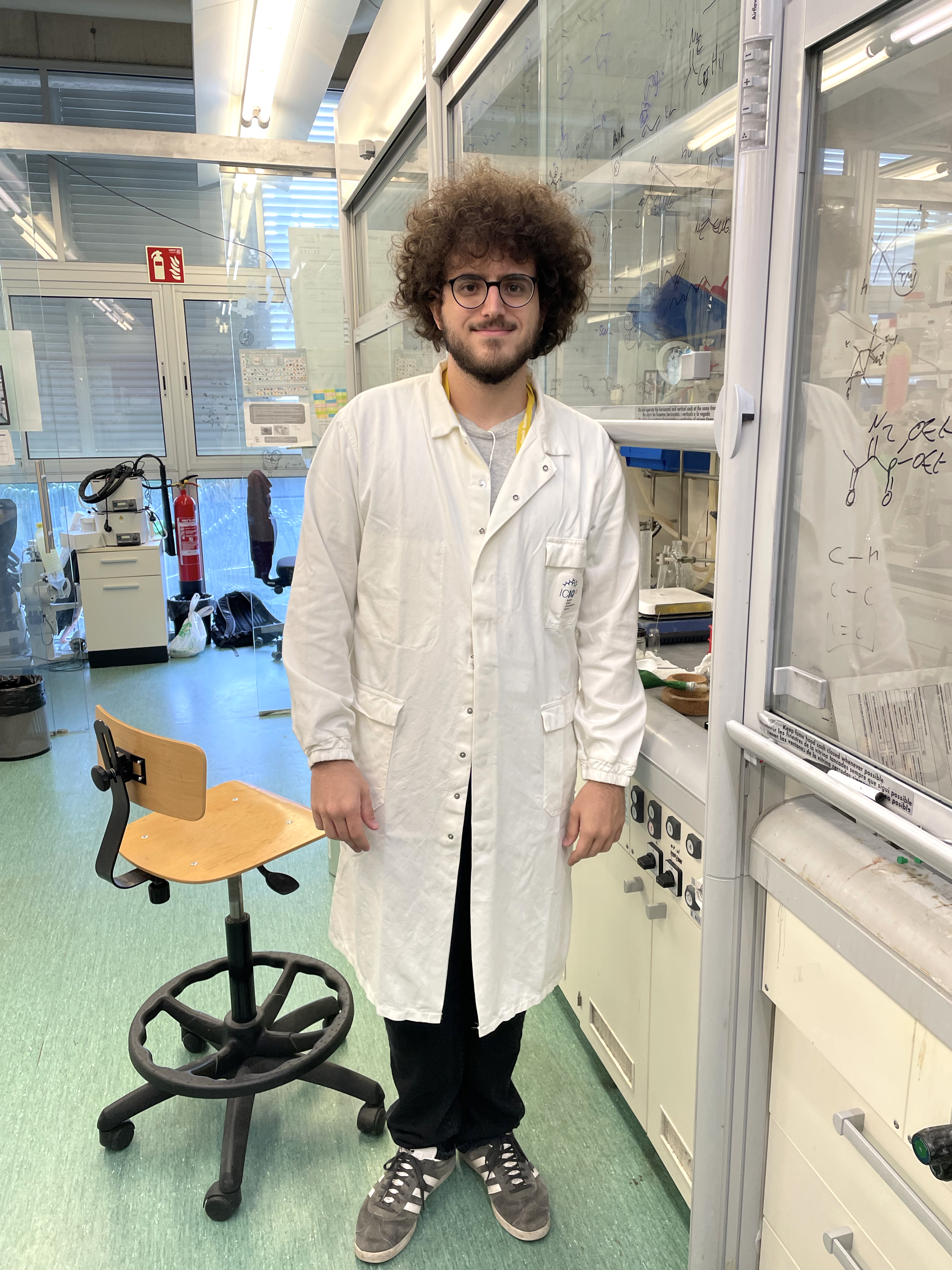 Alessio Puggioli
PhD Student
MSc at University of Bologna
Research Group/s:
Prof. Marcos G. Suero
Prof. Feliu Maseras
ERC
Phone: +34 977 920 200 (ext. 229)
e-mail: apuggioli@iciq.es
Alessio earned both his Bachelor's Degree and his Master's Degree in Chemistry at the University of Bologna. During his Master thesis, he developed an allylation reaction of aldehydes mediated by bismuth within the field of photoredox catalysis under the supervision of Prof. P.G. Cozzi and Dr. A. Gualandi. He started his phD in Prof. Marcos G. Suero group in October 2021 under the co-supervision of Prof. Feliu Maseras.