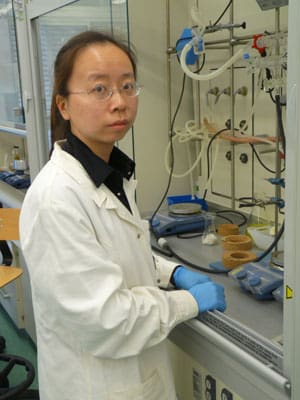 Dr. Yichen Wu
Postdoctoral Researcher
Ph.D. from Universitat Rovira i Virgili
Research Group/s:
Dr. Alexandr Shafir
Phone: +34 977 920 200 (ext. 356)
e-mail: ywu@iciq.es
Yichen's project involves the mechanistic study of the selective conversion of ethylene into 1-hexene and 1-octene (ethylene trimerization and tetramerization) catalyzed by certain chromium and titanium complexes. This process proceeds through a catalytic cycle different from that of the classical olefin polymerization. Yichen is focusing on species relevant as intermediates in the catalytic cycle, as well as on the design of new catalysts.
Yichen defended publicly her PhD thesis entitled "Hypervalent Iodine as Directing Tool in Iodine-Retentive Transformation of C-H Bonds" last 11 December 2017.