On January 16th the first meeting of the new board of the Catalan section of the
Real Sociedad Española de Química (RSEQ)
has taken place at the ICIQ facilities. The territorial sections of the RSEQ have the goal to promote the purposes and objectives of the RSEQ by organizing conferences, scientific meetings and other activities.
The board of RSEQ in Catalonia is chaired by Professor
Antonio Echavarren
, ICIQ researcher and counts with another ICIQ group leader as a treasurer, Dr.
Rubén Martín
.
The Vice President is Mercedes Amat (UB) and the Secretary Miquel Costas (UdG). Finally, the other board members are Santiago Alvarez (UB), Rosa Caballol (URV), Rosa Ortuño (UAB) and Antoni Riera (UB).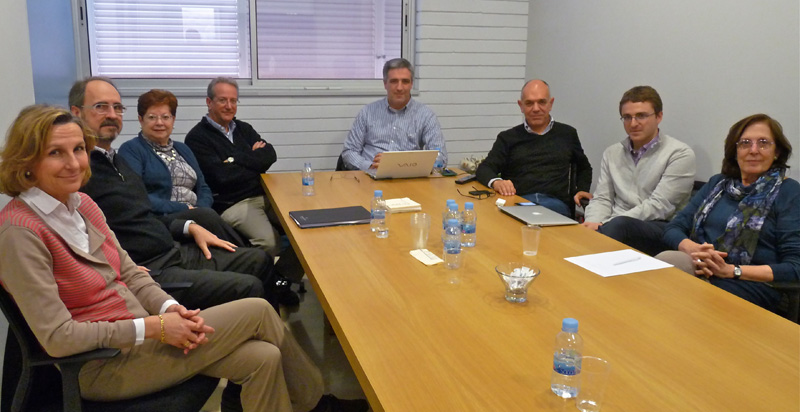 Board members of the new Catalan section of the RSEQ