Three ICIQ researchers have been recognized with a grant from "La Caixa" Foundation: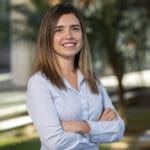 Dr. Katherine Villa is a "La Caixa" Junior Leader, he project addresses the development of efficient photocatalytic systems for the conversion in gas phase, of CO2 in the presence of water under solar-type irradiation and darkness cycles. The main objective is to manufacture photocatalysts with support using one-dimensional heterostructures to improve light capture and electron mobility, which will achieve higher photocatalytic yields than those obtained with substrate semiconductors. In addition, these photocatalytic systems will have advanced light conversion capabilities, in response to NIR light and luminous energy storage/release. These new features will be crucial not only to promote the photoactivation across the entire solar spectrum, but also to keep their photoactivity under intermittent light/dark cycles, in a manner similar to natural photosynthetic systems.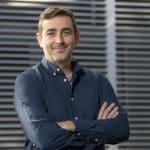 Dr. Fabio Julià arrived at ICIQ as a "La Caixa" Junior Leader to develop a project that represents an alternative to the use of palladium, an increasingly depleted precious metal, to synthesize products for our daily lives such as medicines, agrochemicals and smartphones. His proposal addresses this challenge by using iron, a cheap, inexhaustible and non-toxic metal, as a substitute for palladium in those processes of special importance to society. This research programme is based on an innovative project that aims to use the energy of light to feed chemical reactions, in a similar way to a related phenomenon found in nature: photosynthesis.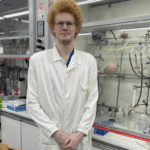 Igor Dmitriev will do his PhD at ICIQ in the group of Prof. Melchiorre in the field of light-mediated bioconjugation.
About the "La Caixa" fellowships
This year, the "La Caixa" Foundation has awarded 110 doctoral and postdoctoral fellowships to researchers who will carry out their projects at leading universities and research centers in Spain and Portugal.
The aim of these grants, to which the entity has allocated 19.2 million euros this year, is to retain local talent of excellence, and to attract foreign researchers by offering them competitive salaries and complementary opportunities for training in transversal skills. In the 2021 call, 65 doctoral and 45 postdoctoral fellowships have been awarded to excellent researchers, who are offered an attractive environment to develop their projects.