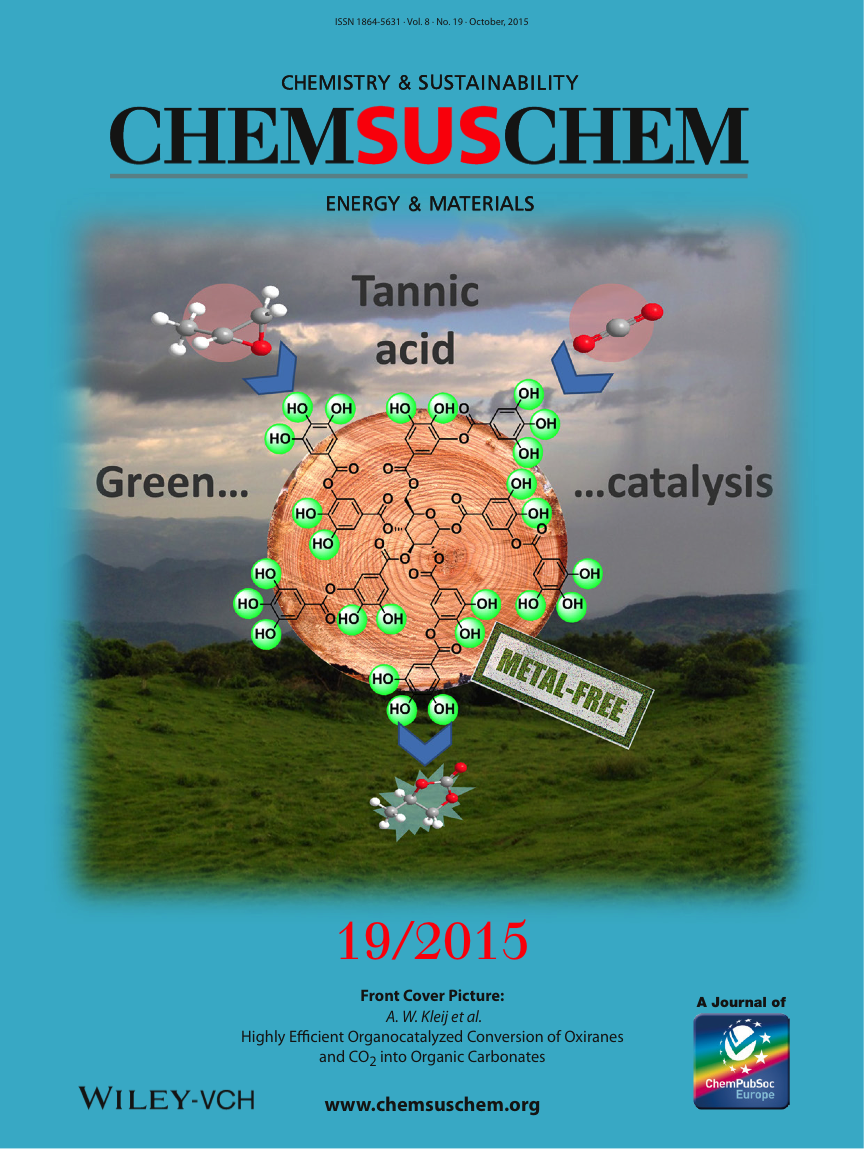 Highly Efficient Organocatalyzed Conversion of Oxiranes and CO2 into Organic Carbonates
S. Sopeña, G. Fiorani, C. Martin, A. W. Kleij
ChemSusChem, 2015, 8, 3248-3254
A binary catalyst system based on tannic acid/NBu4X (X=Br, I) is presented as a highly efficient organocatalyst at very low catalyst loading for the coupling of carbon dioxide and functional oxiranes to afford organic carbonates in good yields. The presence of multiple polyphenol fragments within the tannic acid structure is considered to be beneficial for synergistic effects that lead to higher stabilization of the catalyst structure during catalysis. The observed turnover frequencies (TOFs) exceed 200 h−1 and are among the highest reported to date for organocatalysts in this area of CO2 conversion. This organocatalyst system presents a useful, readily available, inexpensive, and, above all, reactive alternative for most of the metal-based catalyst systems reported to date.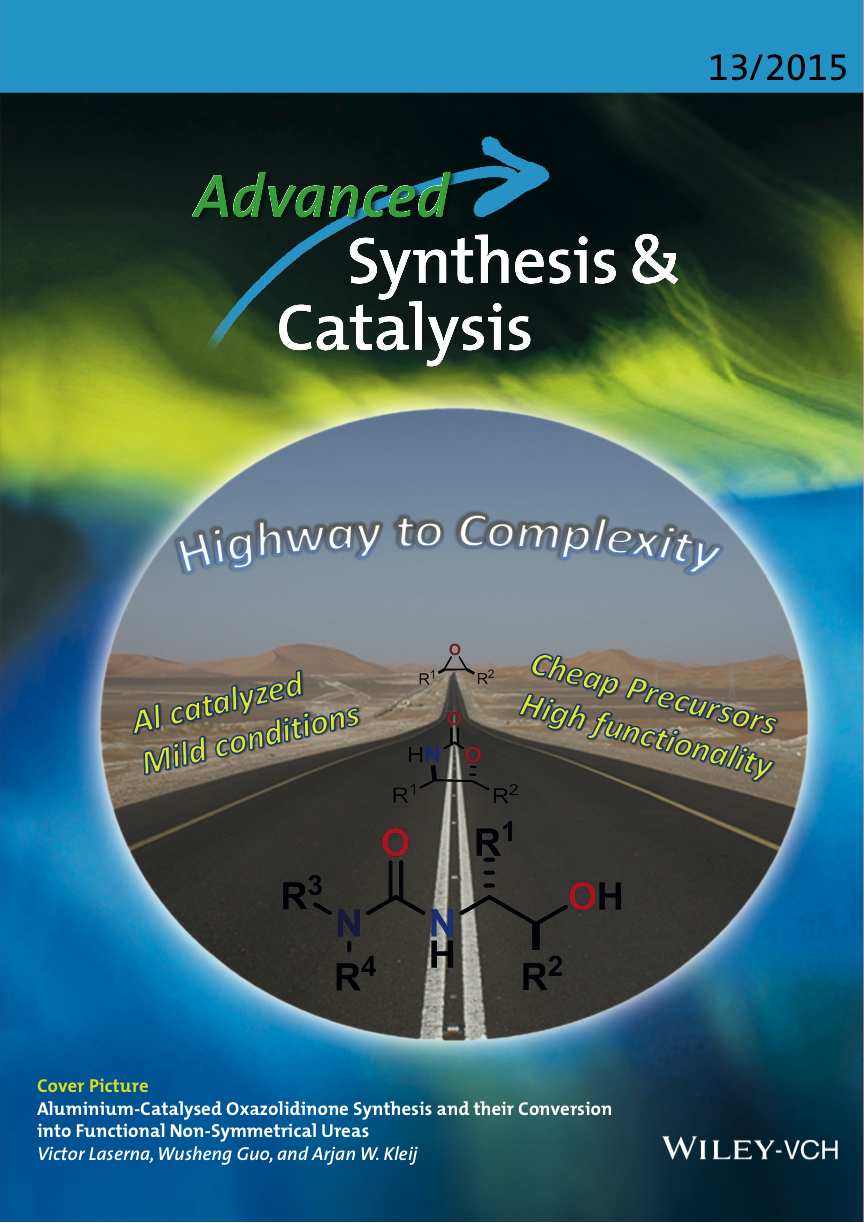 Aluminium-Catalysed Oxazolidinone Synthesis and their Conversion into Functional Non-Symmetrical Ureas
V. Laserna, W. Guo, A. W. Kleij
Adv. Synth. Catal., 2015, 357, 2849-2854
*This paper has also been selected as Very Important Publication
An efficient and practical aluminium-catalysed approach towards a range of functional oxazolidinones is reported. The method is based on cheap and readily available starting materials including terminal and internal (bicyclic) epoxides and phenyl carbamate. The oxazolidinones serve as highly useful synthons for the high yield preparation of non-symmetrical ureas by nucleophilic ring-opening affording the targeted urea compounds with excellent functional group diversity, high regioselectivity and isolated yields up to >99%.