The paper entitled 'Enantioselective Access to Chiral Drugs by using Asymmetric Hydrogenation Catalyzed by Rh(POP) Complexes' published by Anton Vidal research group in Chemistry – A European Journal, has been selected as one of the Green Chemistry Articles of Interest to the Pharmaceutical Industry.
Organic Process Research & Development publishes a paper outlining key green chemistry research areas from a pharmaceutical perspective and Prof. Vidal's paper has been included in its latest edition.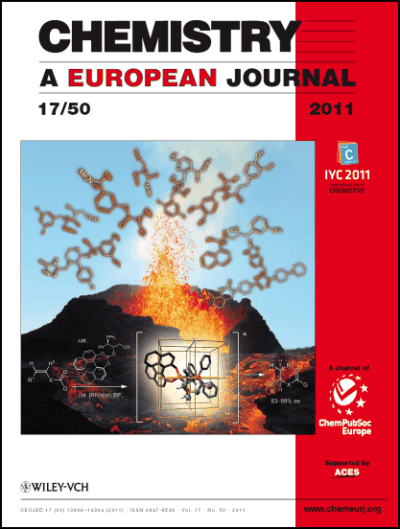 Vidal's group research describes a new method to access amines, alcohols and α-amino acids of great pharmaceutical signi?cance.
The paper reports Rh(P-OP) complexes that serve as highly efficient and enantioselective catalysts for the asymmetric hydrogenation of alkenes. The enantioselective reactions afford valuable pharmaceutical building blocks and several direct precursos of chiral drugs in high yields and ee.
Dr. Pablo Etayo, José Luis Núñez-Rico, Dr. Héctor Fernández-Pérez, Prof. Anton Vidal-Ferran
Chem. Eur. J., 2011, 17, 13978-13982