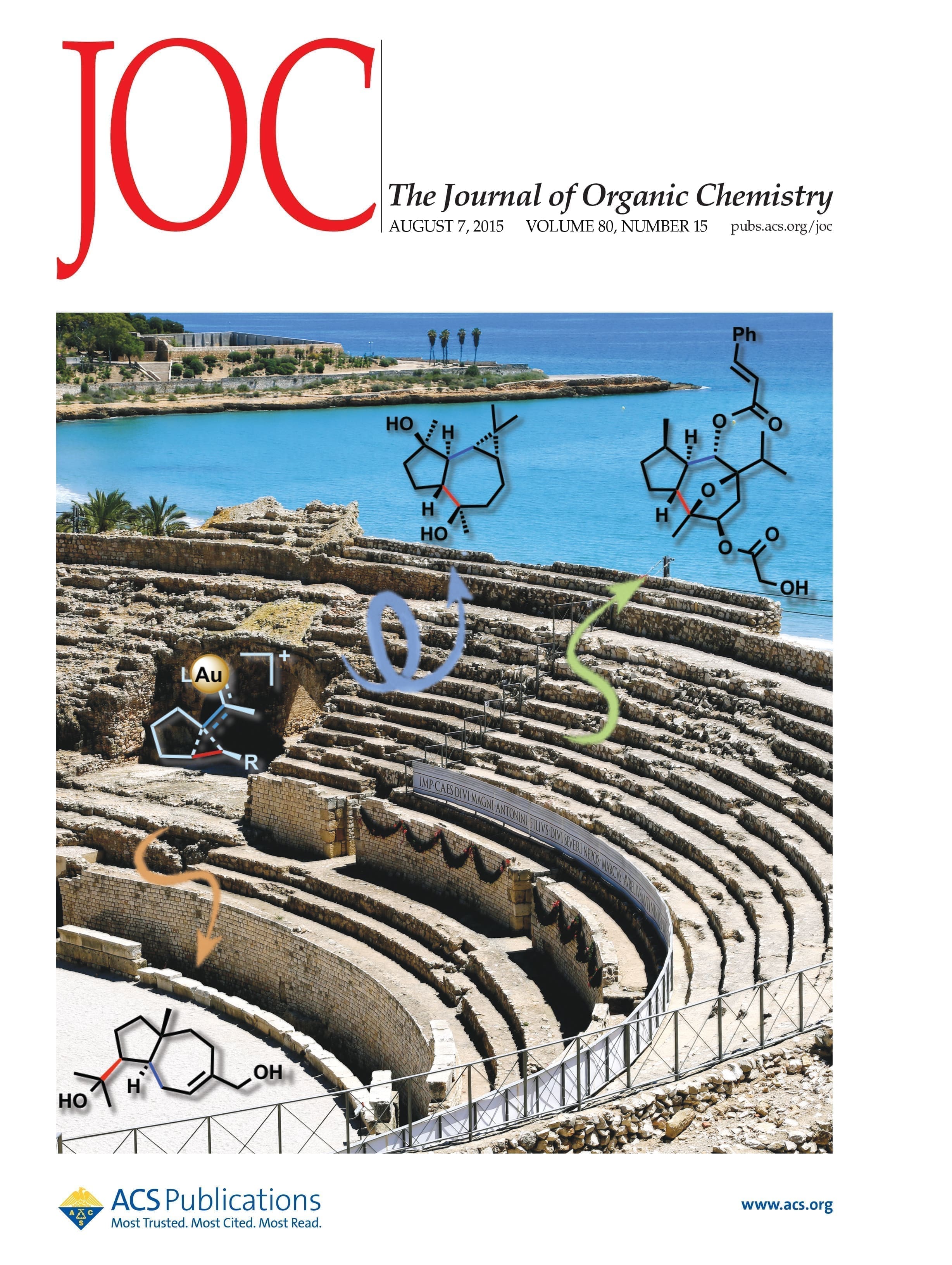 Gold-Catalyzed Reactions via Cyclopropyl Gold Carbene-like Intermediates
R. Dorel, A. M. Echavarren
J. Org. Chem., 2015, 80, 7321-7332
Cycloisomerizations of 1,n-enynes catalyzed by gold(I) proceed via electrophilic species with a highly distorted cyclopropyl gold(I) carbene-like structure, which can react with different nucleophiles to form a wide variety of products by attack at the cyclopropane or the carbene carbons. Particularly important are reactions in which the gold(I) carbene reacts with alkenes to form cyclopropanes either intra- or intermolecularly. In the absence of nucleophiles, 1,n-enynes lead to a variety of cycloisomerized products including those resulting from skeletal rearrangements. Reactions proceeding through cyclopropyl gold(I) carbene-like intermediates are ideally suited for the bioinspired synthesis of terpenoid natural products by the selective activation of the alkyne in highly functionalized enynes or polyenynes.