This amino acid-derived polymer is non-cytotoxic, with high dimensional stability and enables rapid degradation in just 90 days upon contact with moisture
The Institute of Chemical Research of Catalonia (ICIQ-CERCA) Innovation Unit, CSOL, has successfully developed a revolutionary biodegradable polymer that enables 3D printing using Digital Light Processing (DLP) technology, in a collaborative project with the IMEM group of the Universitat Politècnica de Catalunya. This brand-new material is the result of the valorisation project called Light-induced 3D printing (Light3D) under the BASE3D program, initiated by the Government of Catalonia.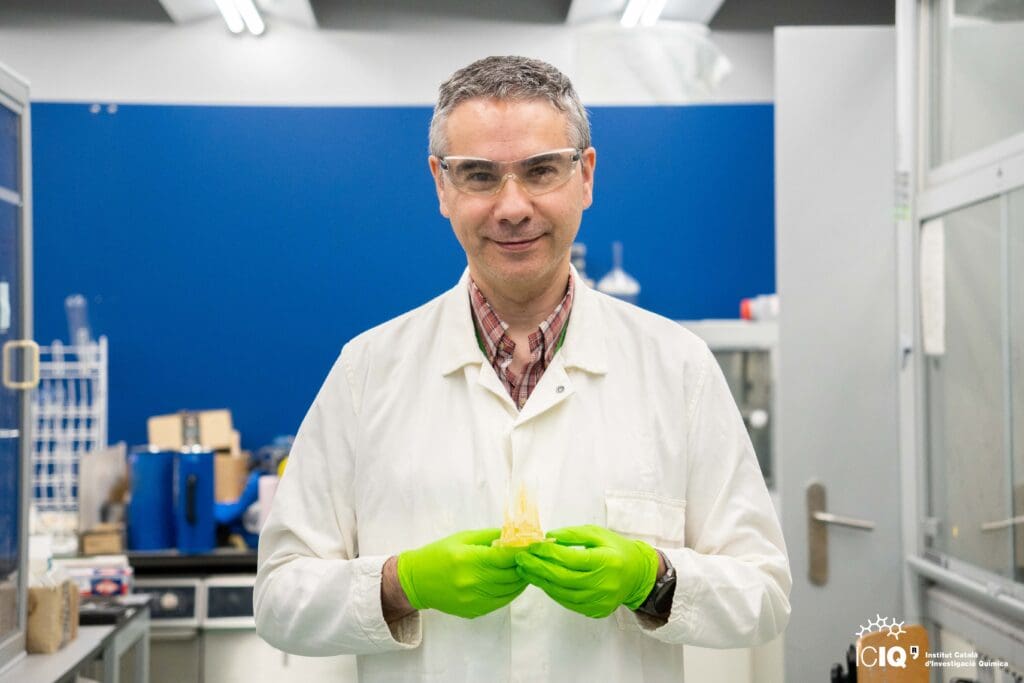 The project, framed in the circular economy concept, has the goal of reducing waste generation impact through the development of functional bio-sustainable materials and easy-to-biodegrade plastics. The use of amino acids in this project has allowed the creation of a biodegradable and biocompatible material. The CSOL team synthetized new sustainable monomers and scaled up their production to obtain the liquid resin used for light-triggered 3D printing. The synthesis and properties of the material have recently been reported in a specialized journal.
During the experimentation phase, the team utilized the printer to produce various pieces and objects of different sizes and levels of detail. The printed polymer demonstrated excellent properties such as high dimensional stability and rapid degradation within approximately 90 days upon contact with water. Furthermore, this polymer is non-cytotoxic, and its particles don't harm cells when it undergoes biodegradation.
The Digital Light Processing technology used in the printing process ensures greater precision, obtaining highly detailed final products, as the 'Sagrada Família' appearing in the photography attached. Each layer of the printed object measures approximately 50 micrometres, contributing to the exceptional finishing details and smooth surface of the final printed piece.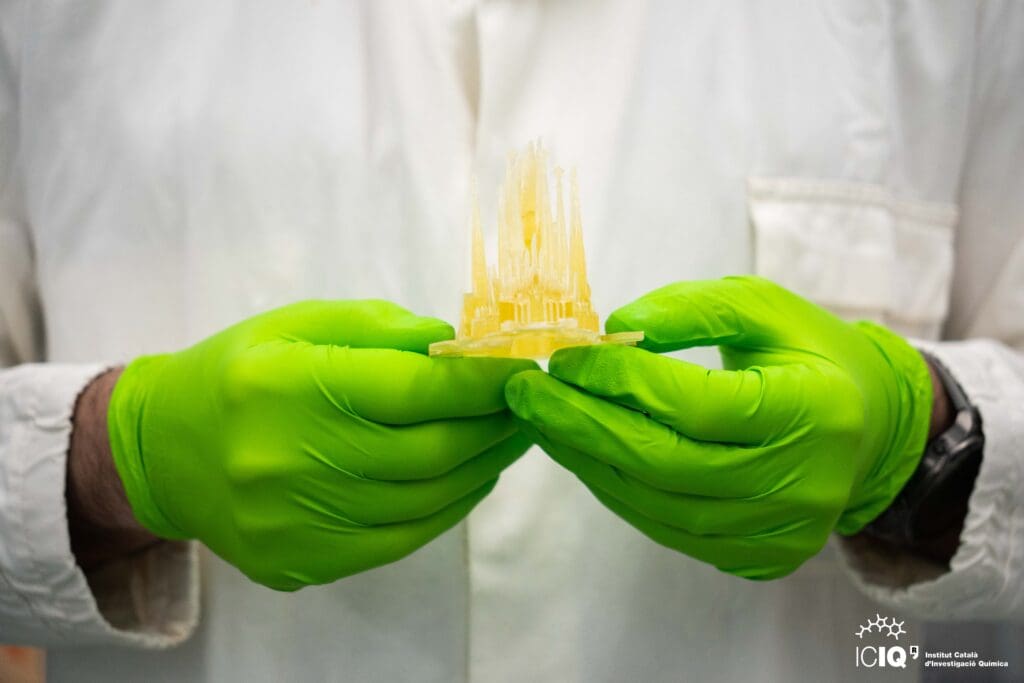 Looking for new frontiers
The material obtained from this project opens new frontiers for the development of more polymer products derived from amino acids or other natural sources, providing new possibilities for sustainable manufacturing, and reducing the environmental impact of 3D printing. Traditional 3D printing materials, such as plastics, often contribute to pollution and waste accumulation.
The versatility and favorable properties of this cutting-edge material make it an exciting prospect for researchers and industries seeking sustainable solutions in their respective fields. The CSOL laboratory is equipped with the necessary machinery and technology for utilizing Digital Light Processing and characterization of this innovative biodegradable polymer. The unit is open to collaborate with companies and industries interested in developing sustainable materials such as the one showcased in this study using this state-of-the-art technology.
---
This project is co-financed by the European Regional Development Fund of the European Union under the FEDER Operational Programme for Catalonia 2014-2020, and by "La Caixa" Foundation.