The association recognises her scientific career and her capacity for emerging scientific leadership in chemistry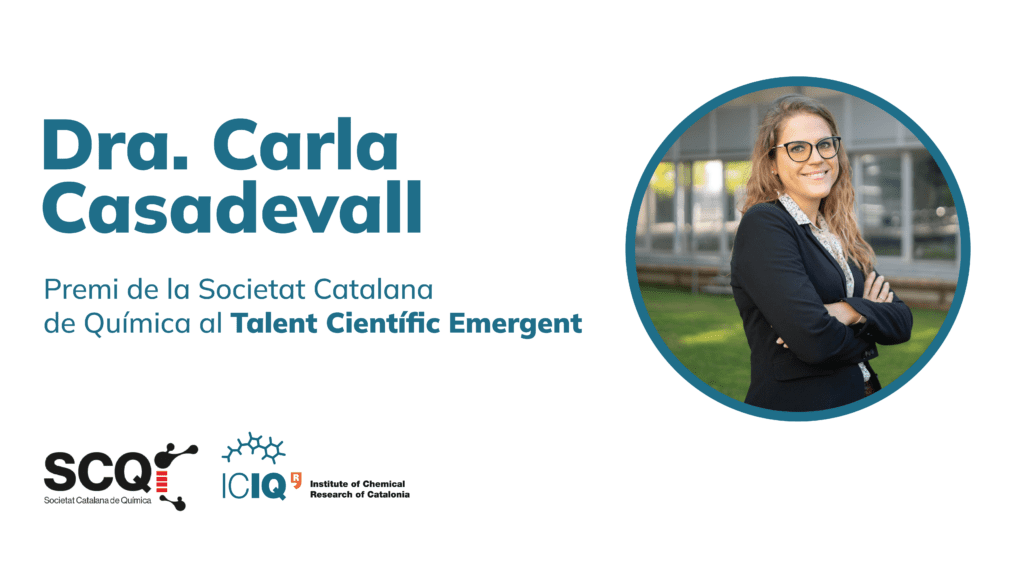 Dr. Carla Casadevall, Associate Researcher at the Institute of Chemical Research of Catalonia (ICIQ-CERCA) and Ramón y Cajal researcher at the Universitat Rovira i Virgili (URV), has been honored with the Emerging Scientific Talent Award 2023 by the Catalan Society of Chemistry in its third edition for her scientific career and her capacity for emerging leadership on its third edition.
The award ceremony took place on Thursday, 22nd of June, at the 'Institut d'Estudis Catalans' in Barcelona. Dr. Casadevall, along with other renowned chemists as Prof. Arjan Kleij, who is also from ICIQ and was honoured with the 2023 Award for Scientific Excellence, attended to the ceremony to receive the prize. "I hope my example can motivate young generations, especially young females, to pursue their dreams and study STEAM careers", claims Dr. Casadevall.
This prize is a tremendous recognition to all the research and effort that I have done all those years to pursue my dream

Dr. Carla Casadevall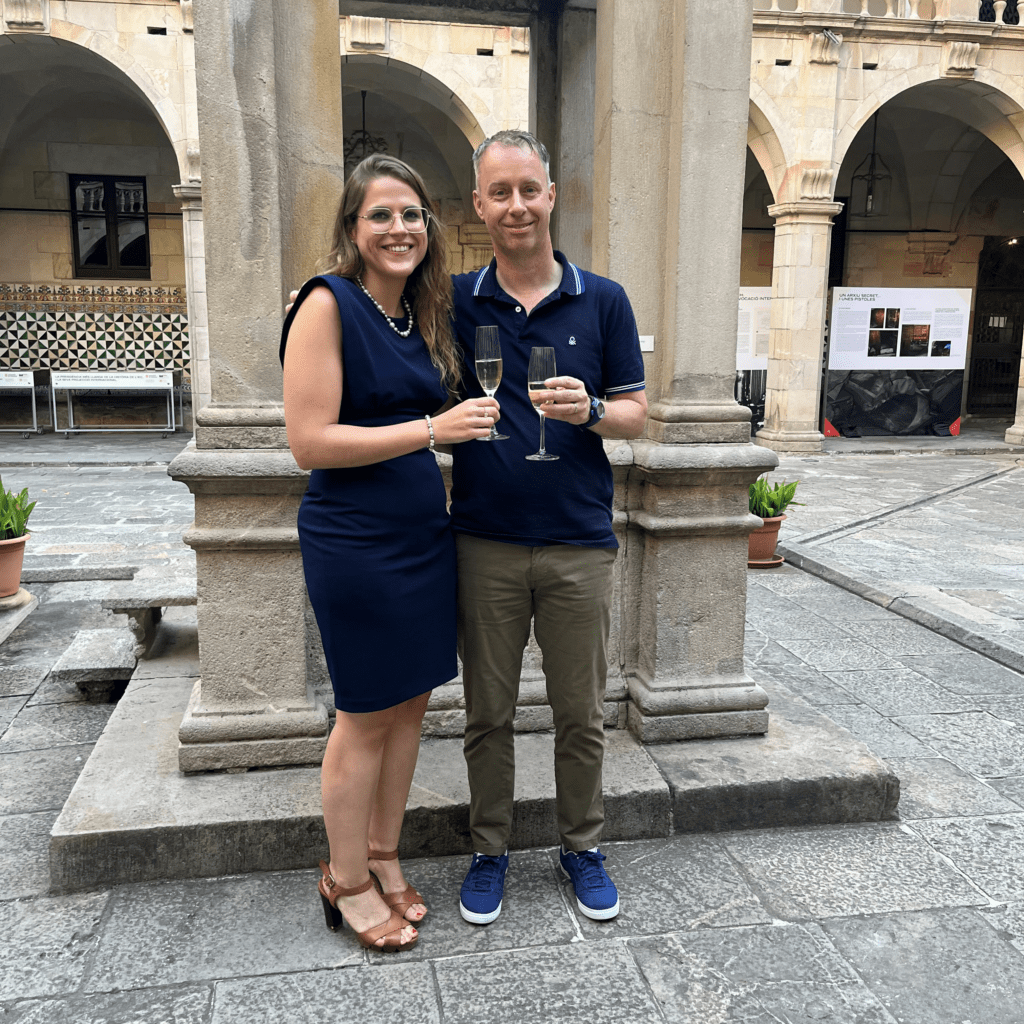 She also adds that this prize "is a tremendous recognition to all the research and effort that I have done all those years to pursue my dream to become a scientist, lead my research group and develop a research line". Her ambition involves learning more about the different processes involved in artificial photosynthesis and photocatalysis to develop compartmentalized catalytic systems to produce solar fuels and chemicals.
This award recognises her early and independent career, which began at ICIQ and URV in October 2022 when she received a 'Junior Leader Incoming Fellowship" from "La Caixa" and become a Junior Leader at ICIQ and Associate Professor at the URV. She obtained her PhD in the group of Prof. Julio Lloret-Fillol just a few years ago in 2019. Following that, she joined the group of Prof. Erwin Reisner at the University of Cambridge (UK) as a BBSRC postdoctoral research associate and later as a Marie Skłodowska–Curie Individual Fellow in the same group. After which she returned to Spain to start her group, with only 31 years old, at ICIQ and URV in October 2022 with the prestigious "La Caixa Junior Leader Fellowship" and a "Ramón y Cajal". She was recently recognized by the Young Investigator Prize 2023 from the Spanish Royal Society of Chemistry (RSEQ).
Her research focuses on the development of catalyst-containing polymeric microphotoreactors for sustainable fuel and chemical production in confined spaces and interfaces. During her 9 years of career (since the beginning of her master's) Dr. Casadevall has worked in 8 internationally recognized institutions (University of Girona, ICIQ, URV, ASU, MPI-CEC, KTH, University of Groningen, University of Cambridge) in 6 different countries (Spain, Sweden, US, Netherlands, Germany, UK), and performed short stays in 3 different synchrotrons in Spain and UK. Dr. Casadevall has authored over 30 publications in top journals, such as Nature Chemistry, JACS or Angewandte Chemie, has 2 patents -one transferred to industry- and delivered over 20 talks at national and international conferences, 8 of which as invited speaker.
The Catalan Society of Chemistry is an association that brings together chemists from the Catalan Countries. It is an open, dynamic society mainly focused on educational and scientific activities related to chemistry.