The European Research Council (ERC) has awarded Dr. Marcos García Suero, group leader of the CELLEX-ICIQ Starting Career Programme, with a 2 M € ERC Consolidator Grant to develop the project "New Carbon Reactivity Rules for Molecular Editing" (CARBYNE).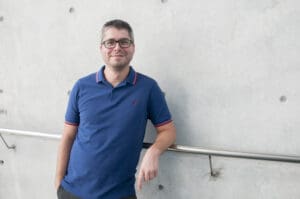 The CARBYNE project aims to develop new carbyne-based catalytic strategies to achieve unprecedented transformations able to reach a chemical space difficult to imagine by current methodologies. From 2014, G. Suero´s research group is developing new catalytic C−H & C−C functionalization strategies for chemical synthesis, pioneering the generation of carbyne equivalents and metal-carbynoids by using photoredox or transition-metal catalysis. With the ERC grant, G. Suero aims to expand the number of applications of these reactive species and to solve important synthetic problems, which may be of utility in drug, agrochemical and functional material discovery.
"I am very proud of the research efforts that my group has made over the years. The ERC grant is a recognition to our work and an exceptional support for the next five years," G. Suero said. Worth up to € 2 million per grant for 5 years, ERC Consolidator Grants are designed to support researchers at the stage at which they are consolidating their own independent research team or programme. The scheme will strengthen independent and excellent new individual research teams that have been recently created.
To G. Suero "the ERC Consolidator grant will help me build a group infrastructure of PhD students and postdocs to tackle big-picture problems that represent a grand challenge for chemical synthesis. In addition, this grant will enable me to purchase top-notch instrumentation key for the development of this project," he concludes.
For further reading, see: 
Wang, Z.; Herraiz, A. G.; del Hoyo, A. M.; Suero, M. G. Generating Carbyne Equivalents with Photoredox Catalysis. Nature 2018, 554, 86. And
Wang, Z.; Jiang, L.; Sarró, P.; Suero, M. G. Catalytic Cleavage of C(sp2)–C(sp2) Bonds with Rh-Carbynoids. J. Am. Chem. Soc. 2019, 141, 15509.