D-Carbonize brings together leading high-education institutions, research centers and companies to form an innovation community able to offer research and training excellence both in R&D and entrepreneurship.
D-CARBONIZE's approach will target biocarbon recycling into valuable starting materials for the chemical/polymer industries and will primarily provide innovative low-carb catalysis solutions.
The D-CARBONIZE project funded under the HORIZON-TMA-MSCA-DN programme, aims to educate the next generation of scientists that represent the future leaders in the field of sustainable polymers and depolymerization strategies, biocarbon valorization and innovative catalysis strategies. The doctoral candidates will benefit from the following:
An extensive network-wide training program offering courses in the areas of science and technology, business, as well as generic, transferable skills.
The opportunity to work in a multidisciplinary team within an European-wide consortium of leading high-education institutions, research centers and companies that form an innovation community offering research and training excellence both in R&D and entrepreneurship.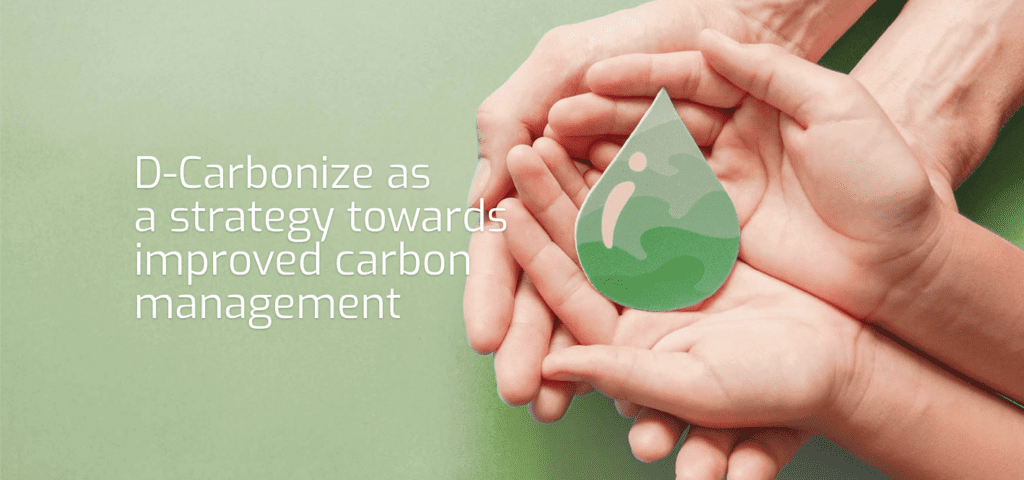 With the wide range of skills and experience gained in the D-CARBONIZE project, doctoral candidates will broaden their career perspectives and increase their employability in academia or industry.
D-CARBONIZE will recruit 12 DCs (Doctoral Candidates) who will defend a PhD thesis at the end of their individual projects (obtaining a PhD title from two different universities/countries). Each PhD student will be hosted at two different host institutions in different countries, and will receive additional training during relevant secondments at the facilities of associated industrial partners.
The available positions and application procedure (deadline April 16) can be found here: https://dcarbonizeproject.eu/dc-positions/
Partners
The 12 partners in the consortium bring together expertise from different fields ranging from the catalytic generation of the biobased monomers to life-cycle analysis of the newly prepared polymers and materials. The consortium is formed by six beneficiaries: Institute of Chemical Research of Catalonia (ICIQ-CERCA), University of Liege (ULIEGE), Groningen University (RUG), Centre National de la Recherche Scientifique (CNRS), Heidelberg University (UHEI) and the Technological Institute of Plastics (AIMPLAS). The team is further complemented by five companies that will host the student internships:  BASF, Total Energies, Corning, Polykey Polymers and Celabor SCRL. The non-governmental organization CO2 Value Europe supports the dissemination and training actions of D-Carbonize.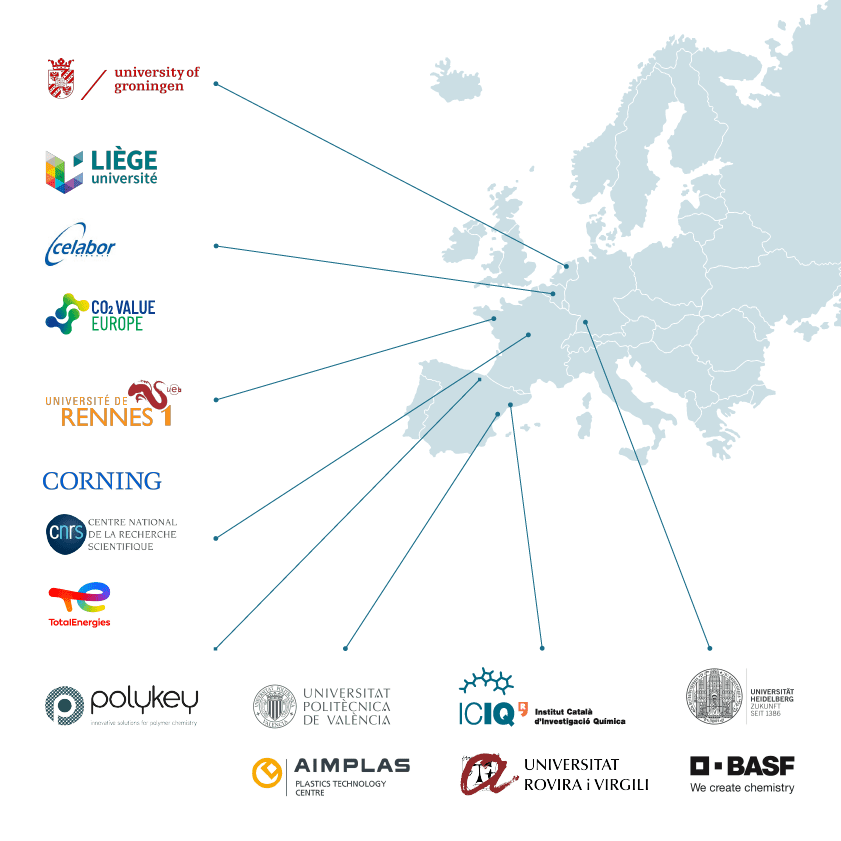 This project is funded by the European Union, under Grant Agreement No. 101073223.