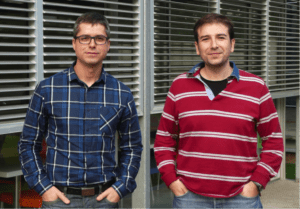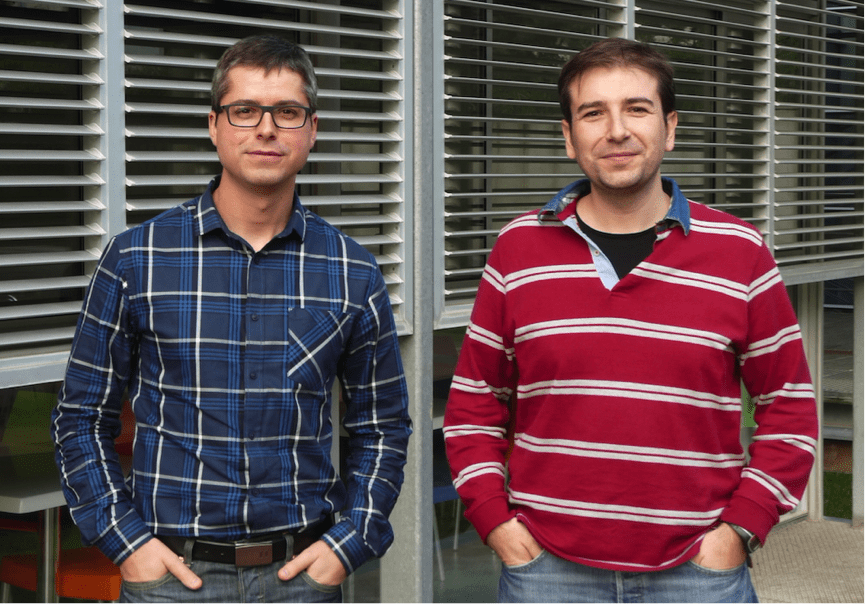 Prof. Julio Lloret-Fillol and Dr. Marcos G. Suero have been promoted to Senior Group Leaders after being evaluated by ICIQ's Scientific Advisory Board and endorsed by the Board of Trustees. Both group leaders joined ICIQ in 2014 through the institute's Starting Career Programme, which supports highly talented young researchers willing to start an independent scientific career. Now, they have tenure at ICIQ.
Lloret-Fillol, ICREA Research Professor since 2015, heads one of the institute's groups working in the field of artificial photosynthesis. He obtained an ERC Consolidator Grant in 2015. "Being promoted as a senior group leader at ICIQ is a significant step in my career. I'm very proud to be part of this community. The last few years have been very intense and exciting, but nothing compares to what lies ahead," says Lloret-Fillol.
Suero first visited ICIQ in 2006 as a PhD student to attend the institute's Summer School. Eight years later he started his independent career at ICIQ working in the development of new catalytic C−H & C−C functionalization strategies for chemical synthesis. In 2018 his research was published in Nature and in 2019 he was awarded an ERC Consolidator Grant.  "I'm very happy to continue growing at ICIQ and be surrounded by excellent colleagues and friends. My consolidation at ICIQ is a stepping stone in my career and is key for supporting my long-term research ambitions. I feel fortunate to have a job that I love in a research center like ICIQ and a city like Tarragona," says Suero.