This week's JACS Spotlights (Issue 35) features a paper by Pablo Ballester and his research group. This publication demonstrates that small changes to the chemical structures of an ion-pair receptor can have dramatic effects on its binding abilities.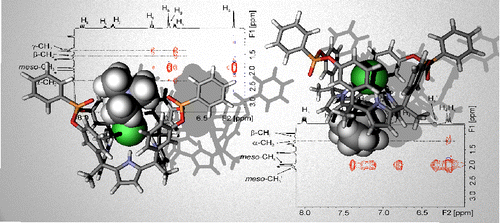 Prof. Ballester and co-workers design and synthesise three diastereomeric calix[4]pyrrole bisphosphonate receptors. The peculiarity of these three new compounds lays on their ability to regulate the ion-pair binding mode depending on the spatial orientation of the phosphonate groups.
These unprecedented results have attracted the interest of JACS' Editors, who want to make this research more accesible to the broader community.
Moira Ciardi, Francesca Tancini, Guzmán Gil-Ramírez, Eduardo C. Escudero Adán, Chiara Massera, Enrico Dalcanale and Pablo Ballester
J. Am. Chem. Soc., 2012, 134 (31), pp 13121–13132