Once again, the Institute of Chemical Research of Catalonia (ICIQ-CERCA) has participated in the "Festa de la Ciència" of Barcelona, now in its sixteenth edition, with the workshop "Unmasking CO₂".
Tens of children experimented on Sunday, 11th of June, with two proposals to learn more about this gas that is changing the Earth: the first consists on a construction game of molecular models to discover the substances that can be synthetised from CO₂. The second one focuses on an experiment to observe how the CO₂ presence in our seas affects its biodiversity.
The ICIQ Outreach team, led by Dr. Joan Guillem Mayans, shaped these games with the aim of raise awareness about how CO₂ affects our world with climate change: "We are a research institute working towards a more sustainable future using chemistry as a tool and we believe that sensitizing the non-specialized public, starting with the younger generations, is key to achieve this global change", states Dr. Mayans. Families with children enjoyed the activities while learning about the importance of this gas in our environment.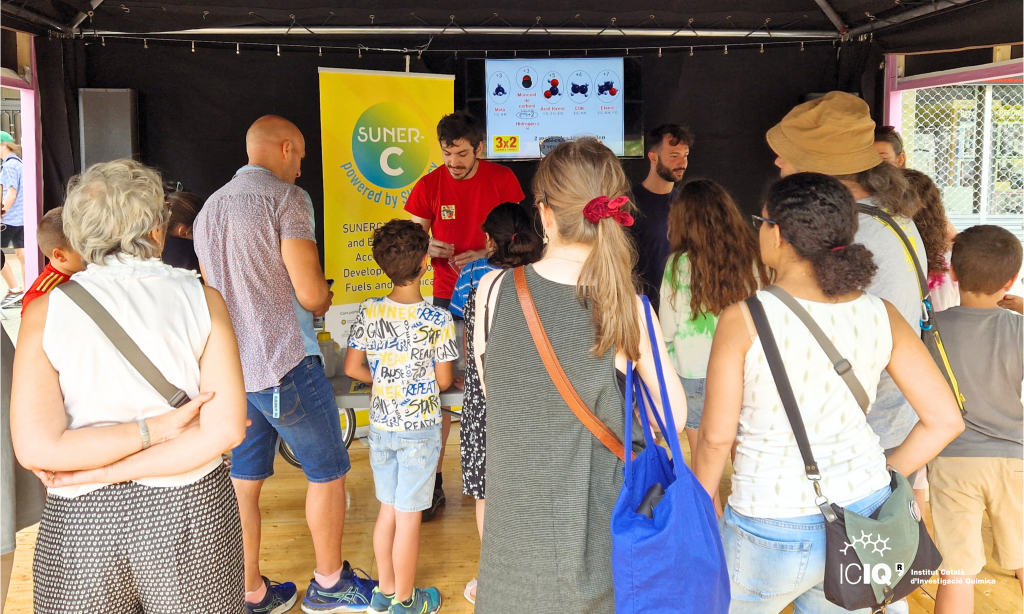 The "Festa de la Ciència" event planned two days of intense scientific activity for general public in different public spaces of Barcelona for the weekend, featuring over 170 activities from more than 150 Catalan institutions.
The activities covered a wide range of topics. From climate change to robotics, artificial intelligence, and mathematics, to fields such as astronomy, archaeology, health, nanotechnology and the environment, among others. This edition emphasised some anniversaries, such as the centenary of Albert Einstein's visit to Barcelona, the centenary of the Catalan biochemist Joan Oró, the 550th anniversary of the birth of Nicolaus Copernicus, the International Year of the Mill, and the United Nations Decade of Ocean Sciences for Sustainable Development (2021-2030).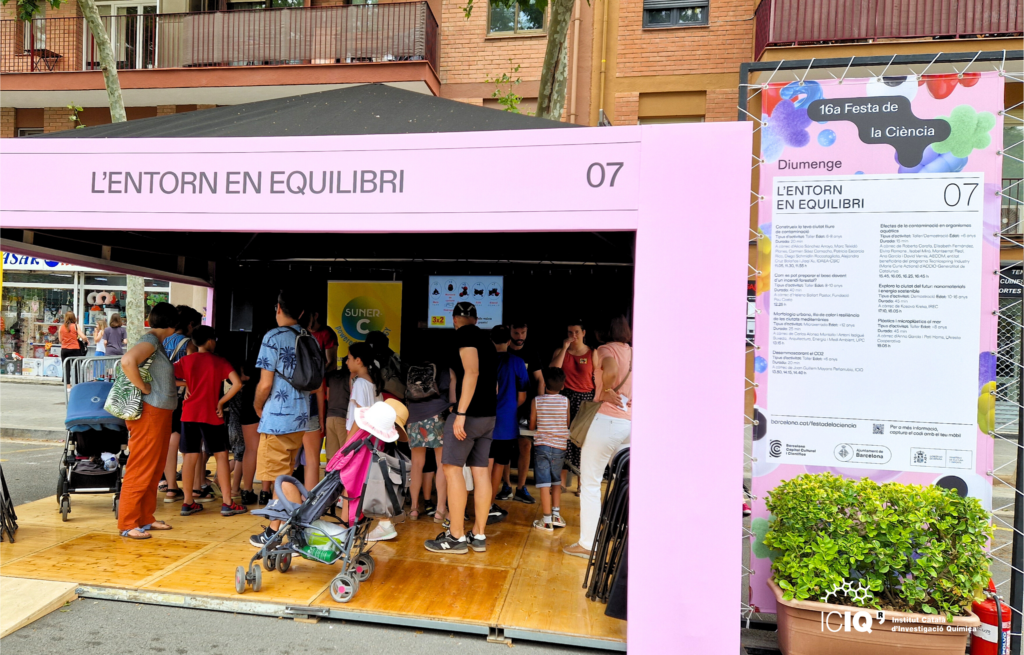 ICIQ, a leading research institute in CO₂ and sustainability
The centre is dedicated to addressing major challenges such as climate change through research aimed at mitigating the impact of greenhouse gases and promoting new renewable energies. In line with this commitment, ICIQ is part of the European-funded project SUNER-C consortium. Comprising 29 organizations, the SUNER-C brings together a diverse range of expertise and fields from across the EU regions. The primary objective of this collaborative community is to develop a strategic roadmap for the deployment of solar fuels and other chemical products.
SUNER-C serves as a vital tool utilized by the SUNERGY community, fostering collaboration among scientific, business, societal, and other relevant stakeholders. Its aim is to develop and expand the innovation ecosystem for solar fuels and chemicals, encompassing both indirect processes and the direct conversion of solar energy into chemical energy and products.