The PHOTORED project held its 18-month meeting on May 24th at the facilities of DAM, one of the project's partners in Paterna, Spain. PHOTORED aims to develop materials that promote selective CO hydrogenation using solar light. The project is coordinated by the Institute of Chemical Research of Catalonia (ICIQ) and led by the Director and Group Leader at ICIQ, Emilio Palomares.
With a duration of three years, the project is now at its halfway point, making this meeting crucial for assessing the progress made so far and discussing future actions. The meeting agenda included discussions on all work packages, presenting the latest results and outlining upcoming steps.
During the meeting, the work plan for the M18-M24 period was presented, encompassing the actions to be taken and the expected milestones and deliverables within that timeframe. ICIQ also addressed management aspects, including financial reporting.
In the latter part of the meeting, participants were provided with the opportunity to tour DAM's wastewater treatment plant (WWTP).
As the project progresses towards its final phase, the results obtained are expected to contribute significantly to find new ways to selectively transform CO₂ and green hydrogen into valuable chemical products through new photocatalytic technology.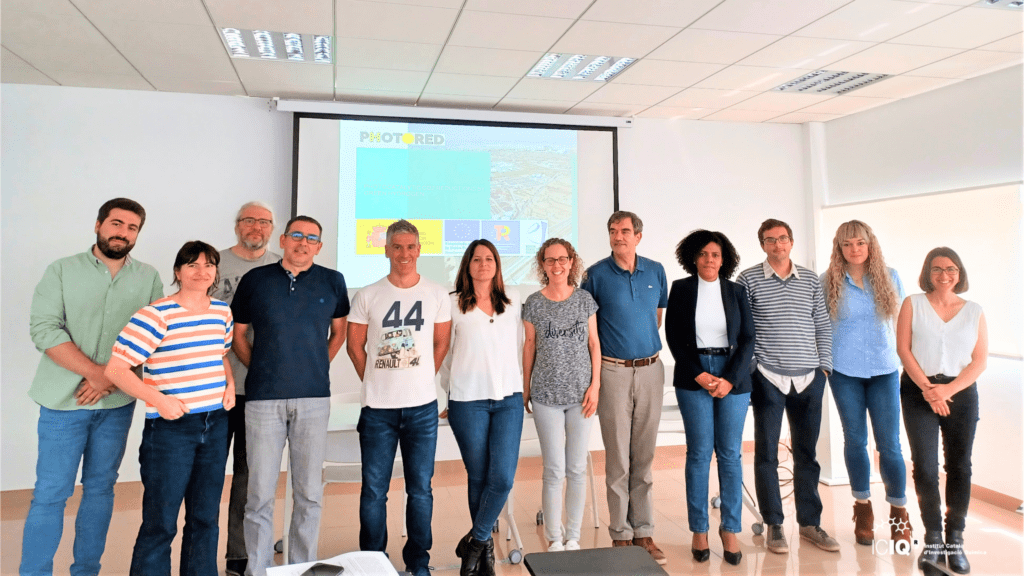 About PHOTORED:
PHOTORED is a research project funded by the Spanish Research State Agency (AEI) thanks to the "Plan de recuperación para Europa" 'NextGenerationEU' of the European Union and is part of the Spanish State Program "R+D+i Oriented to the Challenges of Society", within the framework of the Spanish State Plan for Scientific and Technical Research and Innovation 2017-2020.
The project consortium brings together four partners of complementary expertise: ICIQ and the Institute of Chemical Technology (ITQ, UPV-CSIC), who will work on materials preparation as well as bring their expertise in photocatalysis; the Industrial-Technological Centre from Castilla La Mancha (ITECAM), who will focus on the production of green H2; and the company DAM who will bring expertise in urban wastewater treatment and biogas facilities exploitation.
Project PLEC2021- 007831 / AEI / 10.13039/501100011033 funded by: