It's been a busy start of 2021 for ICIQ scientists, here's a snapshot of the papers published:
Research areas such as self-assembly, molecular sensing, drug discovery, and catalysis entail a deep understanding of molecular recognition events occurring in aqueous media. To this end, the Ballester group brought forth "Molecular Recognition in Water Using Macrocyclic Synthetic Receptors" in Chemical Reviews. The work covers the past three decades of molecular recognition studies of neutral and charged, polar and nonpolar organic substrates and ions using selected artificial receptors that are soluble in water.
The Bo group published in the Journal of Computer-Aided Molecular Design "Testing automatic methods to predict free binding energy of host–guest complexes in SAMPL7 challenge." A computational tool capable of automatically predicting the binding free energy of any host–guest complex would be a great aid in the design of new host systems, or to identify new guest molecules for a given host. Therefore, the scientists participated in SAMPL7 challenge and tested two orthogonal approaches to calculating host–guest complexes binding free energies, identifying in each case strengths and limitations. The results will be used to design the specific computational pipeline used in a publicly-available automated platform that will be able to generate predictions for a wide range of systems, including both novel and previously-described host systems.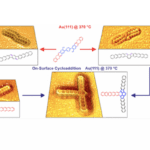 Molecules with embedded indenofluorene units generated through surface-assisted synthesis have recently attracted interest as advanced materials with intriguing electronic properties. The Echavarren group in collaboration with the group of Szymon Godlewski (Jagiellonian University, Krakow) reports in "On-Surface Synthesis and Intermolecular Cycloadditions of Indacenoditetracenes, Antiaromatic Analogues of Undecacene" published in ACS Nano, the formation of s-indaceno[1,2-b:5,6-b′]ditetracene and asindaceno[2,3-b:6,7-b′]ditetracene from a common precursor by a combination of a gold(I)-catalysed cycloaddition approach, followed by an on-surface dehydrogenative cyclization. The results, confirmed by bond-resolved non-contact atomic force microscopy, provide examples of surface-assisted cycloaddition and add perspectives for the rational design and synthesis of molecular nanostructures.
The Galán-Mascarós & López groups published "Push‐pull electronic effects in surface active sites enhance electrocatalytic oxygen evolution on transition metal oxides" in ChemSusChem. This study explores the use of mixed metal oxides as electrocatalysts for the oxygen evolution reaction (OER) in alkaline media avoiding the use of critical raw materials. The Ni-Zn-Fe family of spinel oxides, with a well-defined crystal structure, was selected as an appropriate platform to achieve a general understanding on the key contributions to optimise OER performance, precluding the inclusion of Co and/or noble metals (Ir, Ru, etc.). Thanks to the synergy and complementarity between theory and experiment, the authors demonstrate the optimum performance found for the "equimetallic"  NiZnFeOx (1:1:1) phase , and identify the origin of its excellent electrocatalytic performance in unique  cooperative electronic effects occurring  between active-sites on the surface of these materials thanks to their mixed-metallic distribution. These new findings may well  accelerate the discovery of better and faster electrocatalysts for alkaline water splitting.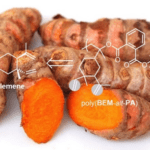 A letter published by the Kleij group in ACS Sustainable Chemistry & Engineering "Synthesis and Characterization of Biobased Polyesters with Tunable Tg by ROCOP of Beta-Elemene Oxides and Phthalic Anhydride" presents a new route to synthetise biobased polyesters with tuneable properties. The researchers are capitalising on the highly functional nature of the terpene β-elemene: the molecule possesses three double bonds with distinct reactivity, allowing to selectively transform each of these bonds and thereby tweaking the functionalities and rigidity of the polymer backbone.
The Lloret-Fillol & Palomares groups published a collaborative review on Sustainable Energy & Fuels entitled "Mechanisms of photoredox catalysts: the role of optical spectroscopy." The work presents an overview of selected basic photophysics and photochemistry concepts encountered in photocatalytic cycles, showing illustrative examples of how steady-state and time-resolved optical spectroscopy can be employed to elucidate catalytic intermediates and photocatalytic mechanisms. The review aims to motivate mechanistic studies on photoredox catalysis and serve as a guide to develop more sustainable and energy-efficient chemical transformations.
Researchers from the Martin group have delved into the Negishi cross-coupling of aryl esters using nickel catalysis to understand how this reaction works at the molecular level and how to improve it. The scientists published their results in a Nature Catalysis paper "Deciphering the dichotomy exerted by Zn(II) in the catalytic sp2 C–O bond functionalization of aryl esters at the molecular level." The researchers discovered there are three undesired off-cycle pathways happening: ligand scavenging, reduction-oxidation pathways and the formation of unorthodox Ni/Zn clusters. Although speculated for a long time, this work offers the first direct evidence of Ni-Zn interactions.
A new protocol for the alkylation of tryptophan-containing peptides has been presented by the Melchiore group in their Organic Letters paper "Photochemical Chemoselective Alkylation of Tryptophan-Containing Peptides." They developed a photochemical method that exhibits high chemoselectivity for Trp residues over other amino acids, tolerates biocompatible conditions, and only requires weak light as the activating factor. The protocol is potentially useful for the functionalization of more complex biomolecules.
The Pericàs group has published "Shedding light on the nature of the catalytically active species in photocatalytic reactions using Bi2O3 semiconductor" on Nature Communications where they unveil the true photocatalyst involved in the Bi2O3-driven atom-transfer radical addition (ATRA) reaction. Combining the experimental results with X-ray diffraction structures and computational insights the team found that the active photocatalytic species is a complex salt of bismuth hexabromide: a mixture composed of [(BiBr6)]3− octahedral anions balanced by [(CH3)3S]+ cations and [(CH3)3S]Br.
In the paper "β‐Diazocarbonyl compounds: synthesis and their Rh(II)‐catalyzed 1,3 C‐H insertions" published in Angewandte Chemie International Edition, researchers from the Suero group delve into the general synthesis of β‐diazocarbonyl compounds by electrophilic diazomethylation. The researchers prove the synthetic utility of β‐diazocarbonyl compounds by the discovery of a new cyclopropane synthesis enabled by a Rh-catalyzed intramolecular 1,3 C-H insertion, that occurs with excellent diastereoselectivity. This new synthetic strategy that constructs cyclopropane cores and uses a & β C-H bonds as functional groups in aliphatic ketones represents a complementary approach to other cyclopropanation process employing a,β-unsaturated carbonyl compounds.